Female civil servants face sexual harassment and discrimination in China, researchers say
One in five civil service job adverts in the country are explicitly for 'men only'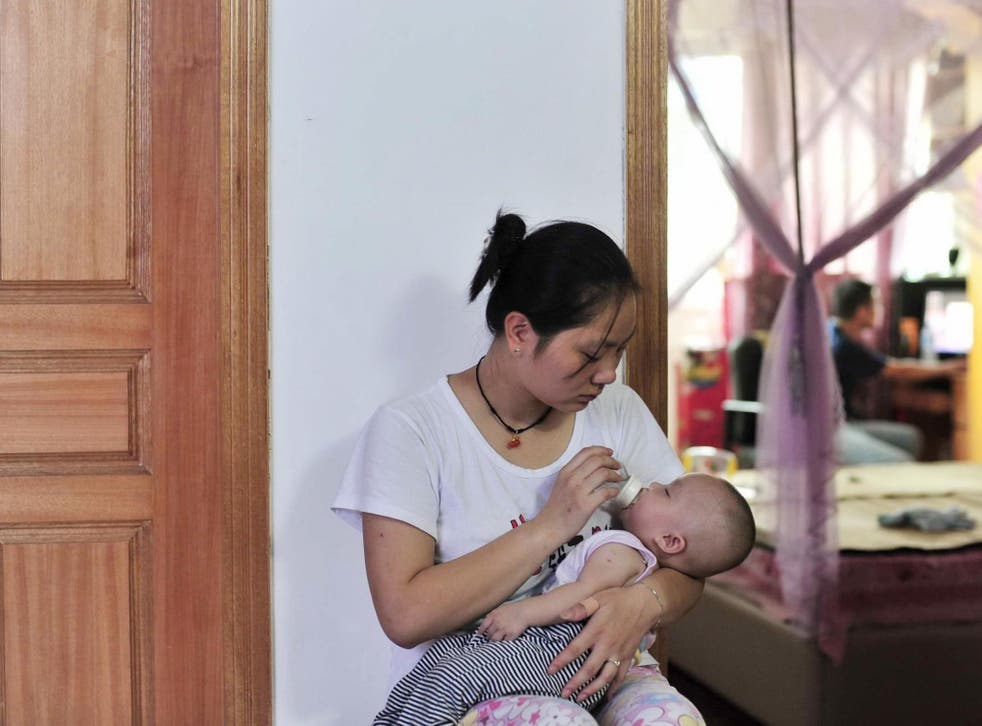 Civil servants face discrimination and harassment in China and one in five civil service job adverts in the country are explicitly for "men only", research has found.
Human Rights Watch found 19 per cent of postings specify a preference or requirement for men in the Chinese government's 2019 national civil service job list, which has just been released.
The discriminatory postings often cite "frequent overtime work," "heavy workload," and "frequent travel" as reasons why women are excluded.
While Chinese law bars gender discrimination in hiring, job discrimination continues to be a prevalent problem.
Human Rights Watch's China director, Sophie Richardson, said: "President Xi Jinping claims to uphold Chinese law but his administration won't even protect women civil servants from outrageous discrimination.
"Chinese authorities need to end this appalling practice in civil service hiring immediately."
The #MeToo movement has rocked progressive circles in China – with some of the men accused of sexual assault and harassment leading intellectuals and activists who have long fought for equal rights.
World news in pictures

Show all 50
As a series of prominent journalists, academics, and activists have been accused of sexual harassment, women in the civil service have also spoken out.
"As China's growing #MeToo movement shows, Chinese women not only face unfair barriers to joining the civil service but sexual harassment in those jobs," Ms Richardson said. "The Chinese government needs to send an unequivocal message to its workforce that it will not tolerate sexual harassment."
Human Rights Watch found posts on Chinese social media platforms and online forums where anonymous female civil servants described experiences of sexual harassment and asked for advice on how to deal with sexual harassment from men in positions of superiority.
"I'm being sexually harassed by the deputy party secretary in my work unit, is there any way I can get him dismissed?" one post read. "I worked so hard to get this job ... [I] don't want to quit because of this kind of person. The one [who] should be dismissed is that leader."
The Chinese government released the 2019 national civil service positions list – which contains vacancies in the government, the Chinese Communist Party, and other government-controlled political parties – in October.
The roles are among the most competitive jobs in the country, due to being fairly well paid and providing high levels of security and other perks. More than 1.4 million people registered to take the national civil service test that will be given at the end of the year, to compete for fewer than 14,500 vacancies.
Among the nearly 10,000 job postings – some of which were for multiple vacancies – in the 2019 list, the organisation found 14 per cent of postings explicitly identified a preference for male applicants, and five per cent specify a requirement for males.
An example cited by the organisation was for a position at the Tianjin Bureau of Post Service Management involving "supervision and management of the post industry", which says workers will "need to carry out law enforcement and supervision work, [and a] heavy workload, suitable for men."
There are no postings which say they prefer or require female candidates.
In an April report which looked at gender discrimination in job advertisements in China, Human Rights Watch reported 13 per cent of postings in the 2017 civil service list, and 19 per cent in the 2018 list, specified "men only", "men preferred", or "suitable for men".
Women have not reaped the benefits of China's rapid economic development in comparison to their male counterparts and the gender pay gap has grown. According to the World Economic Forum, China's gender parity ranking fell from 57 in 2008 to 100 in 2017.
President Xi abolished term limits for the Chinese presidency this year.
Join our new commenting forum
Join thought-provoking conversations, follow other Independent readers and see their replies