Singaporean minister defends banning of library books that show 'non-conventional family life'
Politician Yaacob Ibrahim said the government must abide by 'community norms' following the banning of stories about two gay penguins and single parent adoption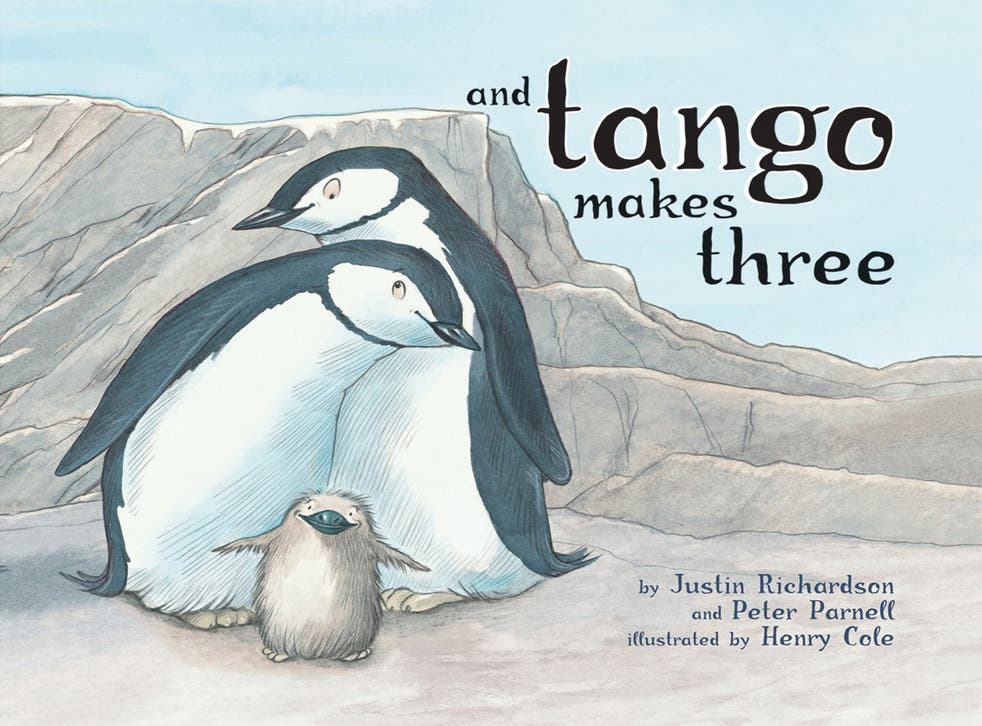 A Singaporean politician has defended the withdrawal of three books from its national libraries that do not promote the notion of "conventional families," following widespread criticism at the move.
The National Library Board (NLB) took three titles off the shelves in its children's section following complaints from members of the public.
One of the banned items, 'And Tango Makes Three', is a 2005 illustrated book about the true story of two male penguins which raise a chick together.
'The White Swan Express: A Story About Adoption' is a 2002 book that details the journey of a lesbian couple, a single mother and two married couples which travel to China to meet their adoptive daughters for the first time.
These two books, in addition to 'Who's In My Family: All About Our Families,' will be destroyed by the library authority following requests by parents.
The NLB said that it shares the concerns of its users and that it must ensure books are age-appropriate by taking a "cautious approach."
In a statement, Yaacob Ibrahim, Minister for Communications and Information, said he wished to "explain the government's approach."
He said that the NLB's judgement is aligned with the social norms currently prevalent in Singapore and refutes the idea that it could help to "shift these."
"NLB's decision was guided by community norms. Public libraries serve the community and it is right that they give consideration to community norms," Mr Ibrahim said in a post that was shared by the NLB on its Facebook page.
"The prevailing norms, which the overwhelming majority of Singaporeans accept, support teaching children about conventional families, but not about alternative, non-traditional families, which is what the books in question are about.
"Like in other societies, there is considerable effort by some in Singapore to shift these norms, and equally strong pushback by those who don't wish to see change.
"Societies are never static, and will change over time. But NLB's approach is to reflect existing social norms, and not to challenge or seek to change them."
He added that the government is not telling children what to read as that is left with parents who can buy a particular book. He said that local government must instead decide "what books should be made readily available to children who are sometimes unsupervised" in the library.
The NLB faced intense criticism following the revelation that it had removed two of the books at the behest of a local resident.
According to Yahoo Singapore, this resident had posted on Facebook the library's written response to him, before he implored others to "scrutinise the catalogue and not allow such children's books to go under the radar screen."
The NLB has been facing a backlash since its letter went public, leading to two online petitions with thousands of signatures pleading with the library authority to reinstate the books.
A war of words has since erupted on social media between those who support the NLB and those who don't.
One irked Singaporean resident said: "What right does NLB have to destroy precious books bought with taxpayers money? At such times our Govt needs to show it has leadership and not leave it to the NLB to decide on such an outrageous action that harks back to Dark Ages of book burning to suppress knowledge…. Where do the govt agencies and institutions draw the line if they start using the so called pro-family stance to defend their actions? … This is not the kind of Singapore that most Singaporeans want to have."
Another, in opposition to the aforementioned view, said: "I fully support what NLB is doing. Do not be swayed by those anti-family deviant groups of vocal nuts. The family unit is basic building block or cell in a functional society. Whilst we do not interfere with their bizarre alternative lifestyle but pls keep it in their bedrooms. Openly parading their bizarre unnatural behavior is no go in our society. We don't want innocent minds to be poisoned by them. Period!"
Join our new commenting forum
Join thought-provoking conversations, follow other Independent readers and see their replies