Sony Music Japan apologises after girl band wear Holloween costumes that looked like SS uniforms
The band was criticised for wearing military-style outfits that bore resemblence to Nazi uniform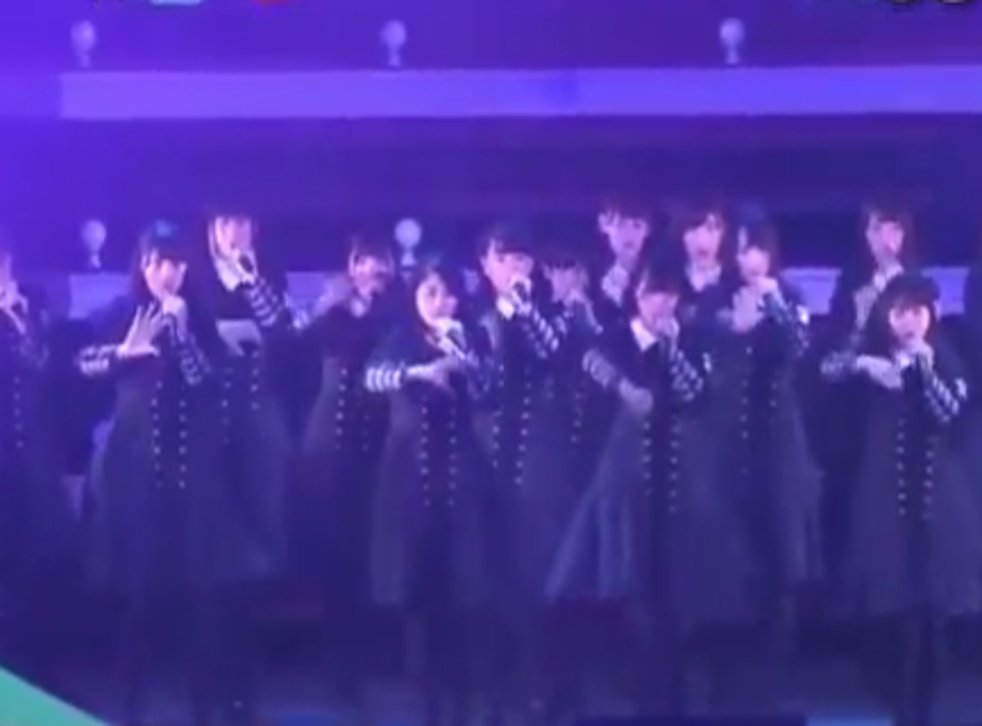 Sony Music has apologised after a Japanese girl band performed in a public concert wearing outfits that bore resemblance to uniforms worn by the Nazis during World War 2.
The group, called Keyakizaka46, wore military-style black coats similar to those worn by the paramilitary wing of Hitler's Nazi party in a Halloween performance.
The costumes consisted of long, black coats and caps featuring a bird insignia that ressembles the Pateiadler eagle emblem of the Nazis.
They provoked a wave of criticism on social media and were described as "deeply offensive" by the Simon Wiesenthal Centre, a Jewish human rights organisation.
Sony Music Japan, the band's record label, has since issued a statement saying: "We express our heartfelt apology for causing offence […] because of our lack of understanding.
"We take the incident seriously and will make efforts to prevent a reoccurrence of a similar incident in the future."
The spokesperson added that there had been no intention to link the performance to Nazism, according to Sky News.
It is not the first time a Japanese music group has attracted criticism for wearing clothing similar to that of the Nazis.
In 2014 a girl band called PRITZ was lambasted for wearing black shirts with red arm bands resembling those bearing the swastika worn by the Waffen SS.
Join our new commenting forum
Join thought-provoking conversations, follow other Independent readers and see their replies