South Asia floods: Two million children shut out of schools by disaster
At least 18,000 schools damaged or destroyed across Bangladesh, India and Nepal
Lydia Smith
Thursday 31 August 2017 17:59 Comments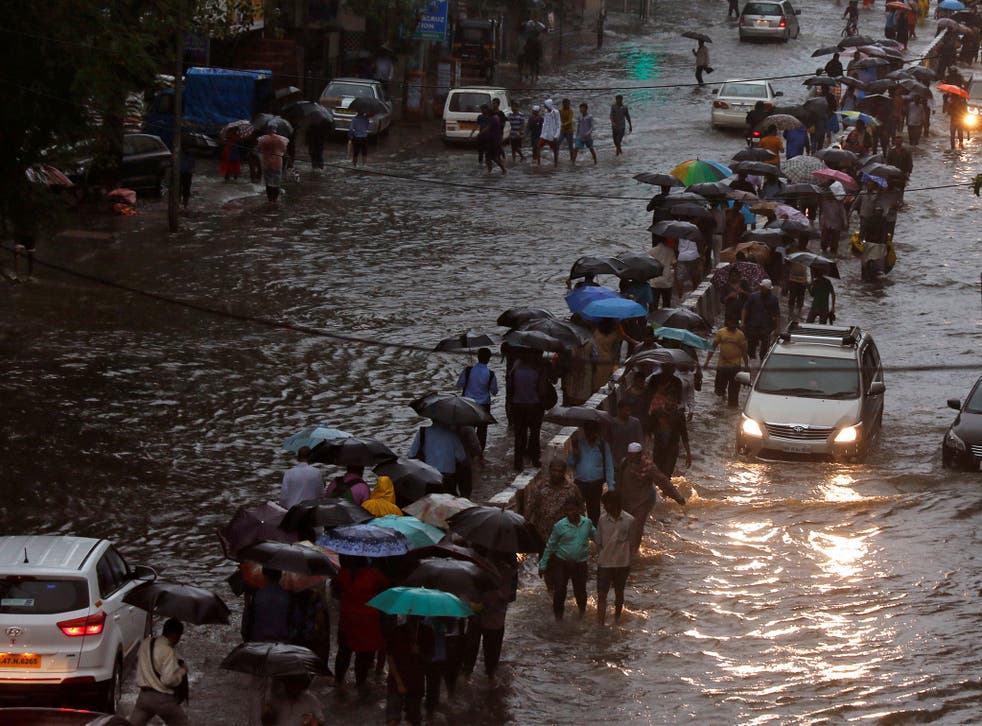 Severe flooding and landslides in Bangladesh, Nepal and India have prevented around 1.8 million children from attending schools across the region.
At least 1,200 people have been killed in South Asia's worst flooding in years, with more than 40 million affected.
Thousands of schools are being used as emergency evacuation shelters and at least 18,000 have been damaged or destroyed by the floods, which is putting children's education and long-term well-being at risk, Save the Children has warned.
Hundreds of thousands of children could fall permanently out of the school system if education is not prioritised in relief efforts.
"We haven't seen flooding on this scale in years and it's putting the long-term education of an enormous number of children at great risk," said Rafay Hussein, Save the Children's general manager in India's Bihar state.
"From our experience, the importance of education is often undervalued in humanitarian crises and we simply cannot let this happen again. We cannot go backwards.
"We know that the longer children are out of school following a disaster like this the less likely it is that they'll ever return."
Humanitarian organisations have warned the disruption of education services could severely impact children's well-being in the future, as schooling is crucial in sheltering children from exploitation.
"School is the absolute best place for children to be, acting as a protection mechanism against things like child labour, early marriage and child trafficking, which can occur in times of emergencies like floods, when poor communities are pushed to the brink," said Mark Pierce, Save the Children's country director in Bangladesh.
"School also supports children's emotional recovery, providing a sense of normality and routine and a place to be with their peers."
The death toll is continuing to rise, alongside concerns over disease and food insecurity.
One woman, who has not been named, said her community in the Gaibandha district of Bangladesh had been caught off guard by the floods.
"The flood water suddenly came and washed away our houses, it all happened within a day," she said.
"There was no preparation at all, no dry food – nothing. Now the most important need is the safe drinking water.
"We left houses and took shelter in some flood shelters. All our toilets have been submerged. People started defecating in the running water, flood water."
India's coastal city of Mumbai is the latest to be affected by flooding, with at least seven people killed after a building collapsed downtown.
Torrential monsoon rains have also hit the city of Karachi in Pakistan, where schools have been closed as a precaution.
Around 2,000 schools in Nepal and 4,000 in Bangladesh have been destroyed or damaged.
Register for free to continue reading
Registration is a free and easy way to support our truly independent journalism
By registering, you will also enjoy limited access to Premium articles, exclusive newsletters, commenting, and virtual events with our leading journalists
Already have an account? sign in
Join our new commenting forum
Join thought-provoking conversations, follow other Independent readers and see their replies