Sri Lankan President Mahinda Rajapaksa calls snap election amid row over his wide-ranging powers
A cabinet minister resigned this week to protest against Mr Rajapaksa's refusal to heed demands for democratic reforms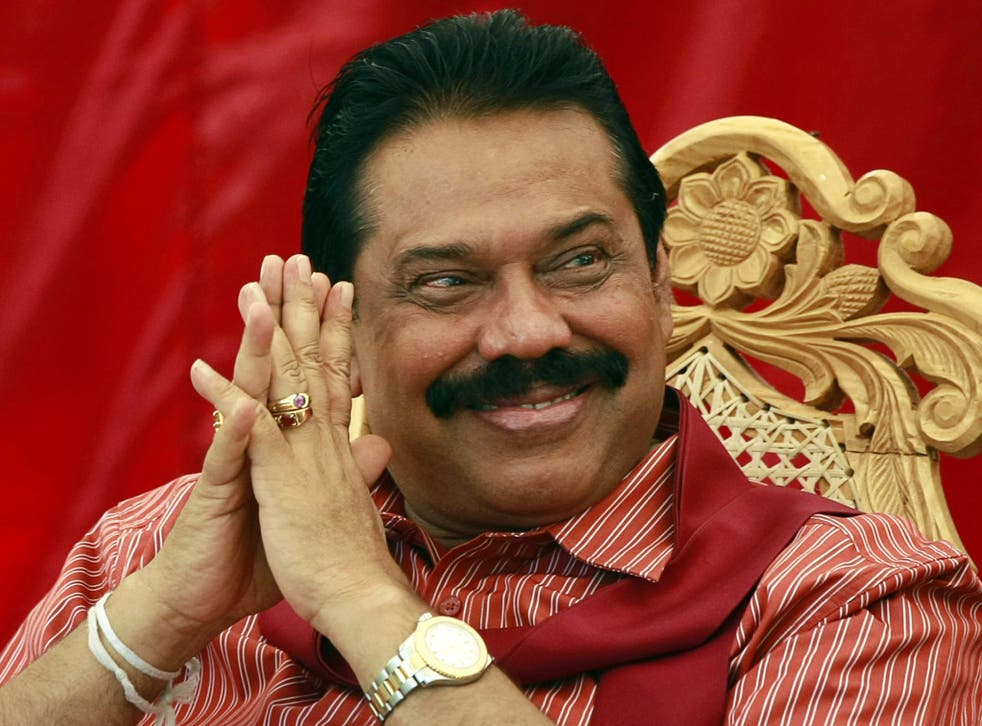 Sri Lanka's President, Mahinda Rajapaksa, has called an early election to seek a third term in office amid growing criticism of his wide-ranging powers.
The move, two years before his current term expires, is seen as an attempt by Mr Rajapaksa to prevent an expected loss of public support if an election were held on schedule.
He continues to enjoy much of the popularity he gained by ending a 25-year civil war in 2009, but recent provincial elections showed signs of a slide in support amid rising living costs, corruption allegations and a deterioration in law and order. A cabinet minister resigned on Tuesday to protest against the president's refusal to heed demands for democratic reforms.
Mr Rajapaksa was first elected in 2005 and overwhelmingly won another six-year term in 2010. He used his party's parliamentary dominance after that victory to change the constitution and scrapped a two-term limit for presidents, but some legal experts argued that he couldn't contest another election because he won his second term under the old rule.
The Supreme Court – appointed by Mr Rajapaksa under powers he received through the same 2010 constitutional change – ruled earlier this month that he could seek a third term.
AP
Join our new commenting forum
Join thought-provoking conversations, follow other Independent readers and see their replies