Taiwan giant panda 'fakes' pregnancy symptoms to be given extra food and nicer accommodation
'Ruse' was only discovered during ultrasound tests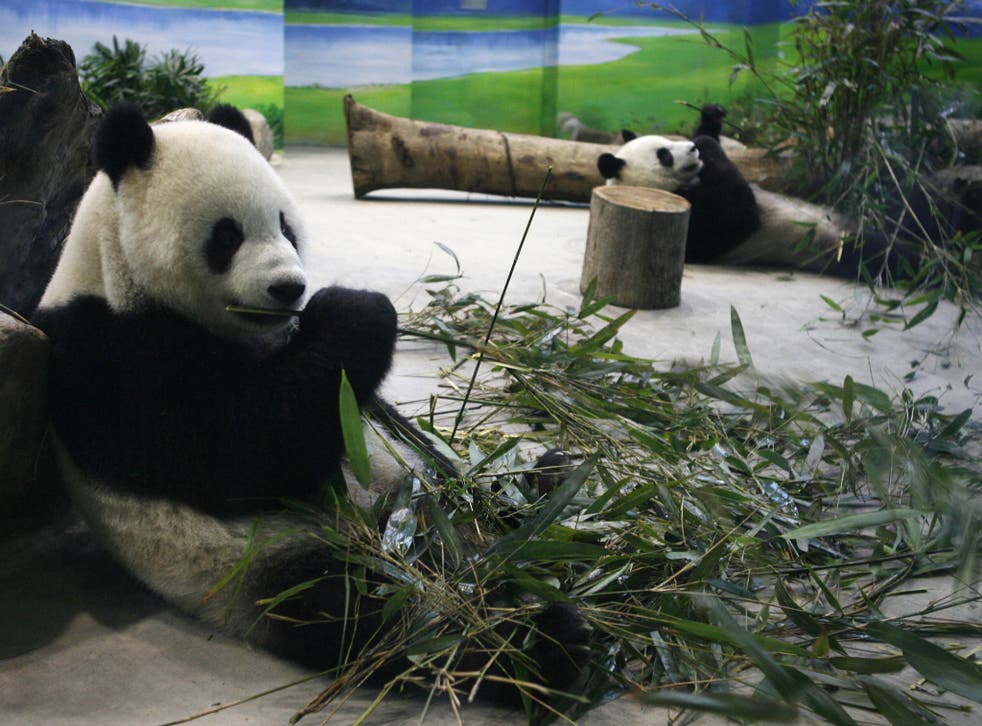 A giant panda in Taiwan has been accused of faking pregnancy in a bid to receive preferential treatment from her keepers.
Yuan Yuan, an 11-year-old female who was artificially inseminated towards the end of March, had begun to show signs of pregnancy including loss of appetite, mobility and thickening of the uterus, according to Taiwan's Central News Agency.
The panda was moved to her own air-conditioned room and given round-the-clock care, extra bamboo and treats such as fruit and buns.
But when experts flown in from China after more than a month of the treatment examined Yuan Yuan using ultrasound, they discovered that she was not actually pregnant.
Sure enough, a spokesperson for Taiwan Zoo told China Daily that the animal's behaviour and pregnancy symptoms were beginning to revert to normal.
It is not the first time that keepers have speculated a "phantom pregnancy" – common occurrences among pandas – might be deliberate.
Last year, officials at a breeding centre in Sichuan province, China, believed a six-year-old female called Ai Hin was also trying to deceive her keepers.
Wu Kongju, an expert at the Chengdu Giant Panda Breeding Research Centre where Ai Hin was kept, explained that not all "fake" pregnancies were just down to hormonal changes.
"After showing prenatal signs, the 'mothers-to-be' are moved into single rooms with air conditioning and around-the-clock care," Wu told Xinhua.
"They also receive more buns, fruits and bamboo, so some clever pandas have used this to their advantage to improve their quality of life."
Join our new commenting forum
Join thought-provoking conversations, follow other Independent readers and see their replies