Teenage girl gang-raped and murdered before her body was hung from tree
Two men have been arrested and a manhunt has been launched to find the third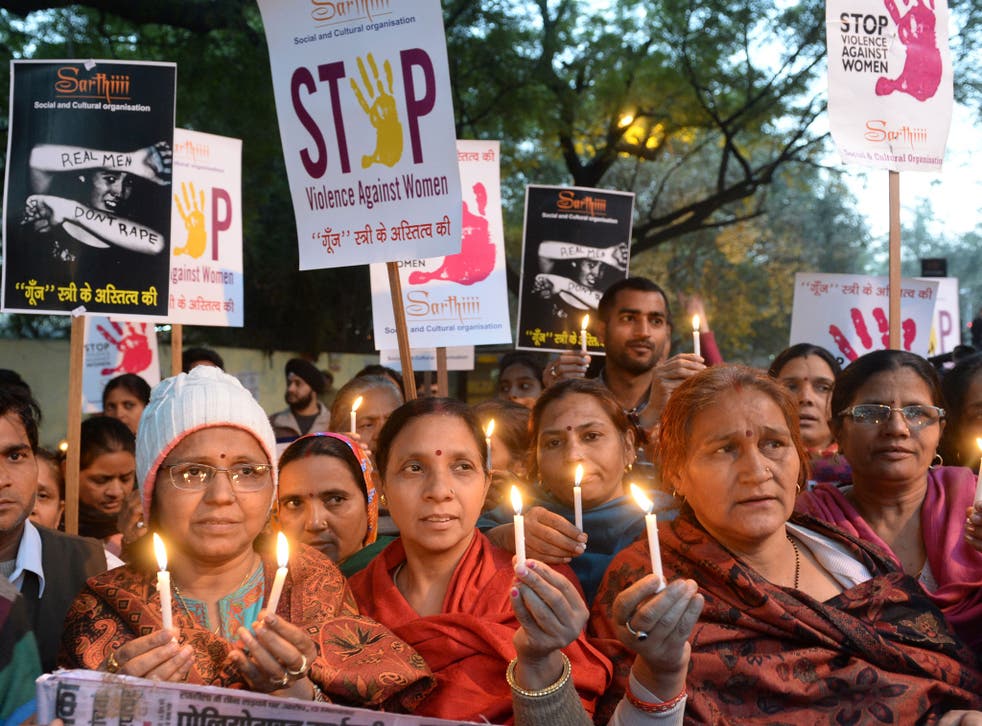 A teenager was kidnapped, gang-raped and then strangled to death, before her body was hung from a tree to make it appear like suicide.
The 15-year-old was kidnapped by three men from Nanpara, in Uttar Pradesh, India, NDTV reports.
Her body was found the next morning hanging from a tree by her scarf in the Nanpara area.
India protests against sexual violence

Show all 20
Two men have been arrested from the same village and a manhunt has been launched to find the third.
One of the accused allegedly asked the girl to meet him before two other men arrived and attacked her.
Police Superintendent Salik Ram Verma told NDTV a post-mortem had confirmed the girl was raped and strangled.
The girl's father also said the three accused had tried to kidnap her earlier in the week.
Four constables have been suspended for failing in their duties after an initial lack of action sparked outrage, the New Indian Express reports.
India Uber taxi driver arrested after rape allegation
A spate of recent attacks in India has renewed public anger over the country's inability to combat violence against women and girls.
In a similar case last month, the body of a 16-year-old girl was found hanging from a tree after she was gang-raped by three men in Andhra Pradesh state.
In March, a 28-year-old woman was raped on a bus in Utter Pradesh by two men, while her daughter hid in the corner.
Many drew parellels with the rape of Jyoti Singh, the 23-year-old medical student who died of her injuries after a gang-rape on a bus in Delhi.
Join our new commenting forum
Join thought-provoking conversations, follow other Independent readers and see their replies