Thailand's Election Commission travel to Scotland to 'learn how to vote'
The group of officials reportedly travelled to Scotland for a week at the expense of Thai taxpayers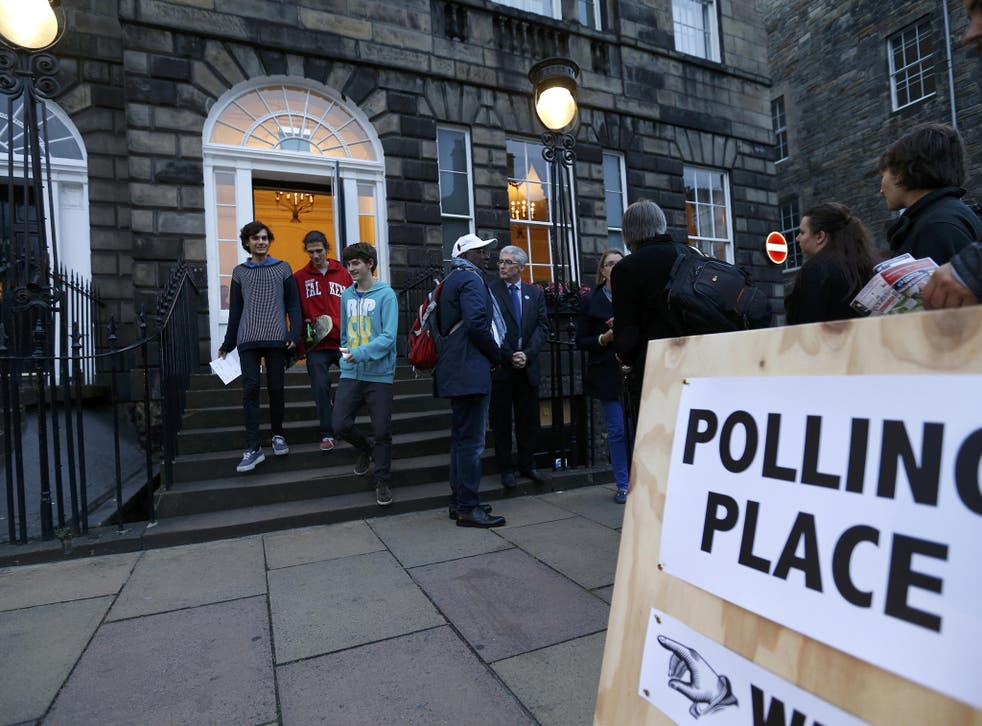 Members of Thailand's Election Commission, who were reluctant to organise elections earlier this year in their own country, were among the observers of the drama that played out in Scotland (and the United Kingdom).
According to a statement released by Election Commissioner Somchai Srisutthiyakorn, a group of officials travelled to Scotland for seven days at the expense of Thai taxpayers to observe the referendum polling, the Khaosod website reported.
Earlier this year, the government of former Prime Mininster Yingluck Shinawatra accused EC officials of succumbing to anti-government pressure after parliament was dissolved and new elections called for February 2.
"The election on February 2 is impossible. It's really impossible to hold it peacefully and fairly, because there are some issues with the situation that you all know well," one senior election official had said before the polling.
When voting did proceed, EC officials in a number of polling booths closed their facilities in the face of what they claimed was more pressure from the anti-government side. When a court nullified the result of the February 2 election, the EC resisted the government's attempt to organise another poll.
A second fresh election was eventually scheduled for July, but in May the military launched a coup. The country remains under martial law.
"People who support the independence of Scotland and those who oppose it are friendly to each other," Mr Somchai said in a statement that drew a distinction between events in Thailand and Scotland. "Each side fought with reasons. There was no violence."
Join our new commenting forum
Join thought-provoking conversations, follow other Independent readers and see their replies