Three men sentenced to death for gang rape and murder of 20-year-old student whose body was found dumped in a pond with her throat slit
'This is a rarest of rare case owing to the brutality inflicted on the victim. So the death penalty is justified'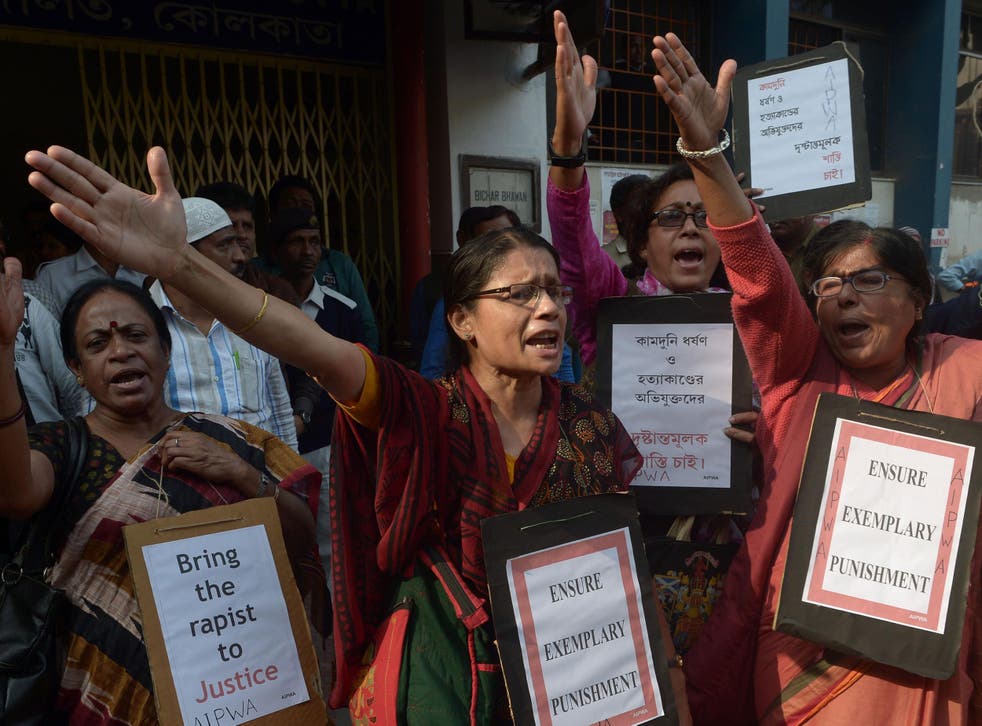 Three men have been sentenced to death by an Indian court for the brutal gang rape and murder of a 20-year-old woman whose body was found dumped a pond with her throat slit.
The woman, a college student, was attacked and killed in the Kamduni village in the eastern state of West Bengal in 2013. Her death sparked massive protests against the state government and further calls for greater safety for women following the gang rape and murder of a student in Delhi in 2012.
Saiful Ali, Ansar Ali and Amin Ali were convicted of gang rape and murder and have been sentenced to death. Three other defendants, Sheikh Emanul Islam, Aminur Islam and Bhola Naskar, were convicted of gang rape, criminal conspiracy and causing the disappearance of evidence, and were sentenced to life imprisonment.
"We are happy with the verdict and sentencing," the victim's brother said following the sentencing in Kolkata on Saturday.
Indians Ask What Has Changed Since Delhi Gang Rape as Uber Driver Accused
Public prosecutor Anindya Rout said: "This is a rarest of rare case owing to the brutality inflicted on the victim. So the death penalty is justified."
Three other men had been charged in the case; two were acquitted due to lack of evidence and one man died in jail. Rout said the family would appeal the acquittal of the two men.
The Thompson Reuters Foundation reported that while India has introduced tougher laws to punish sexual crimes since the high profile attacks, police statistics reportedly show that rape crime rose by nine per cent in 2014 on the previous year.
Join our new commenting forum
Join thought-provoking conversations, follow other Independent readers and see their replies