Tony Abbott's government tells Australians to work until they are 70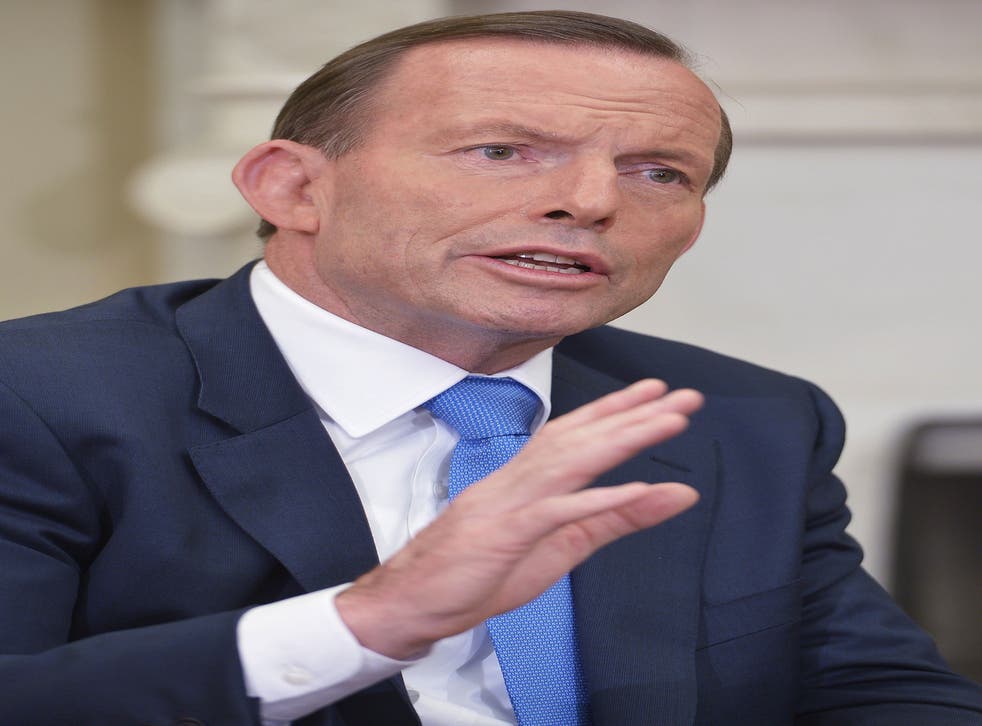 The Australian Treasurer, Joe Hockey, wants to raise the nation's retirement age to 70, the highest in the world, to prevent an ageing population from draining state coffers.
Noel Chatterton, a miner, laughs at the idea. "Good luck with that," he says. At 48 he is among the vanguard of workers who would be affected by the proposed change. "My hands are already about stuffed. The way my body is, I'll be lucky to be able to work until I'm 60, let alone 70."
Mr Hockey is part of the Liberal-National coalition that won power last September pledging to end what he called the nation's "age of entitlement" and repair a budget deficit forecast to reach A$49.9bn (£27.6bn) this fiscal year.
Australia, the world's 12th-largest economy, is leading the charge for a group of rich countries from Japan to Germany that are pushing up the retirement age to defuse a grey time bomb caused by a growing army of pensioners and a declining pool of taxpayers. The ratio of working-age Australians to those aged over 65 is expected to decline to 3:1 by 2050 from 5:1 in 2010. In Japan it's already below 3:1 and in Germany it's close to that level, according to the International Labour Organisation.
"While Australia is the first to raise the age to 70, it won't be the last," says Steve Shepherd, of the international employment agency Randstad Group in Melbourne. "The world will be watching this."
Australia's 2.4 million state-retirement-age pensioners draw about A$40bn a year, making it the largest government spending programme. That's forecast to rise 6.2 per cent a year over the next decade, according to an independent review commissioned by the Prime Minister, Tony Abbott.
"We should celebrate the fact that Australians are living longer, but we must prepare for adjustments in our society," Mr Hockey said in his budget speech. Under his plan, Australians born in 1966 or after will have to work until they are 70 before they can draw their government retirement allowance.
That isn't popular with voters. A Galaxy poll conducted last month found that 69 per cent of voters polled disagreed with the plan.
Mr Abbott's government has been gaffe-prone and the Prime Minister was criticised recently when he was filmed winking at a radio talkshow host when taking part in a phone-in. He had been taking a call from a woman in her sixties who was working in the sex industry so that she could pay her bills. His administration has also been criticised for favouring big business over policies designed to curb climate change.
Raising the pension age may mean more competition for those just starting in the workforce. Unemployment among those aged 15 to 24 reached a 12-year high of 13.1 per cent in May, more than double the national average of 5.8 per cent.
Yasmin Keany, 23, moved to Melbourne four years ago hoping to start a career in arts conservation. An attempt to work as a picture framer ended when the company said it was looking for someone with more experience.
"I know a lot of people in their thirties who are still trying to break into the industry but have been forced to work in hospitality," she says. "If there are a lot more old people looking for jobs, it's only going to get worse."
Chris Riley, the chief executive of Youth Off the Streets, a Sydney-based organisation that provides accommodation and counselling, agrees.
"We're wilfully creating a jobless generation," he says.
Many older workers require additional training, especially those such as Noel Chatterton, who may have to switch to less physically demanding work. "What's the point of training up kids if there are no jobs for them?" Mr Chatterton says from his home in north-west Tasmania. "This talk about retraining older workers is rubbish. Who'll want to train me at 65 when I'm too old to work in the mines?"
When the retirement pension was introduced in 1909 for men aged 65 and over, male life expectancy was 55.2 years. Now it's 80.6 years, with women expected to live an extra four years.
Bloomberg
Join our new commenting forum
Join thought-provoking conversations, follow other Independent readers and see their replies