Turkish Airlines flight TK 726 crash-lands on Nepal runway in dense fog
Flight staff evacuated all 224 passengers on board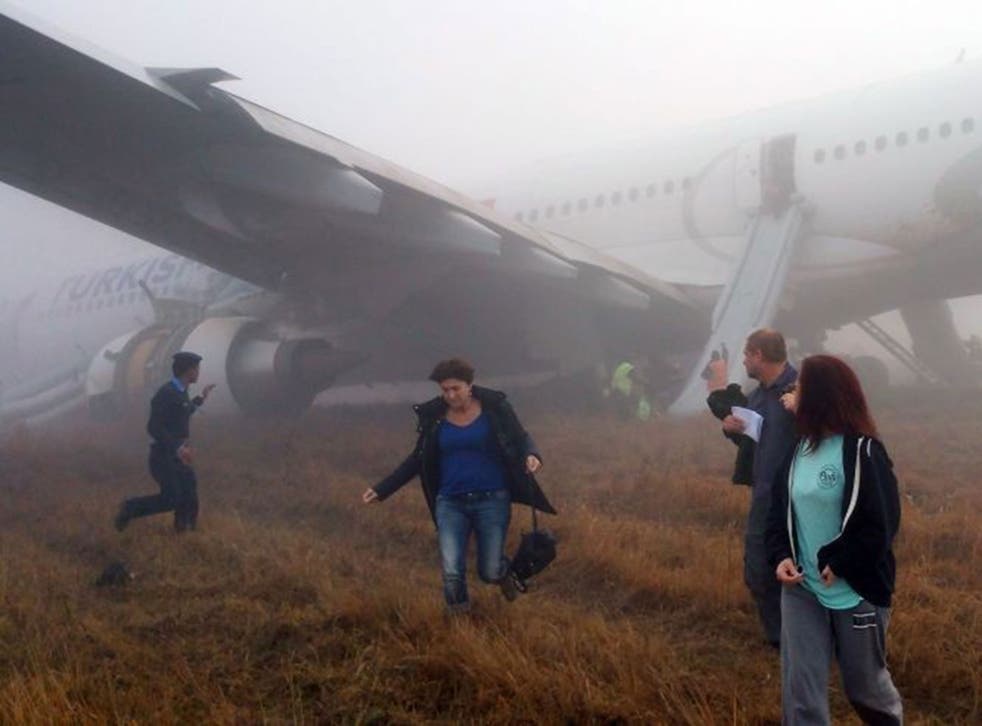 A Turkish Airlines flight skidded after overshooting a runway amid dense fog in Nepal, forcing staff to evacuate the plane, which was carrying 224 passengers.
Officials at Kathmandu's Tribhuwan International Airport said Flight TK 726 was coming from Istanbul when the accident happened.
The Airbus 330 circled for half-an-hour over Nepal before making a second attempt at landing after the seven-hour flight.
A Turkish Airline spokesperson said passengers sustained some minor injuries, but no-one was seriously hurt. The only international airport in Nepal remained closed on Wednesday morning after the accident.
The front landing gear reportedly collapsed, causing it to nosedive on the slippery runway, The Telegraph reports.
"All of our passengers and crew have been safely evacuated and taken to the terminal," Turkish Airlines spokesman Ali Genc said in a statement. "Necessary precautions have been taken for towing the aircraft out of its current place and the relevant work on that issue have started."
The airline said a technical investigation is being launched into the incident in a post on its official Twitter account.
"All of our passengers and flight crew evacuated safely," it added.
Read also:
Additional reporting by AP
Join our new commenting forum
Join thought-provoking conversations, follow other Independent readers and see their replies