Typhoon Hagupit: Images show Philippines villagers' resilience as they return to devastation of tropical storm
Storm claimed lives of at least 21 people with authorities still attempting to verify information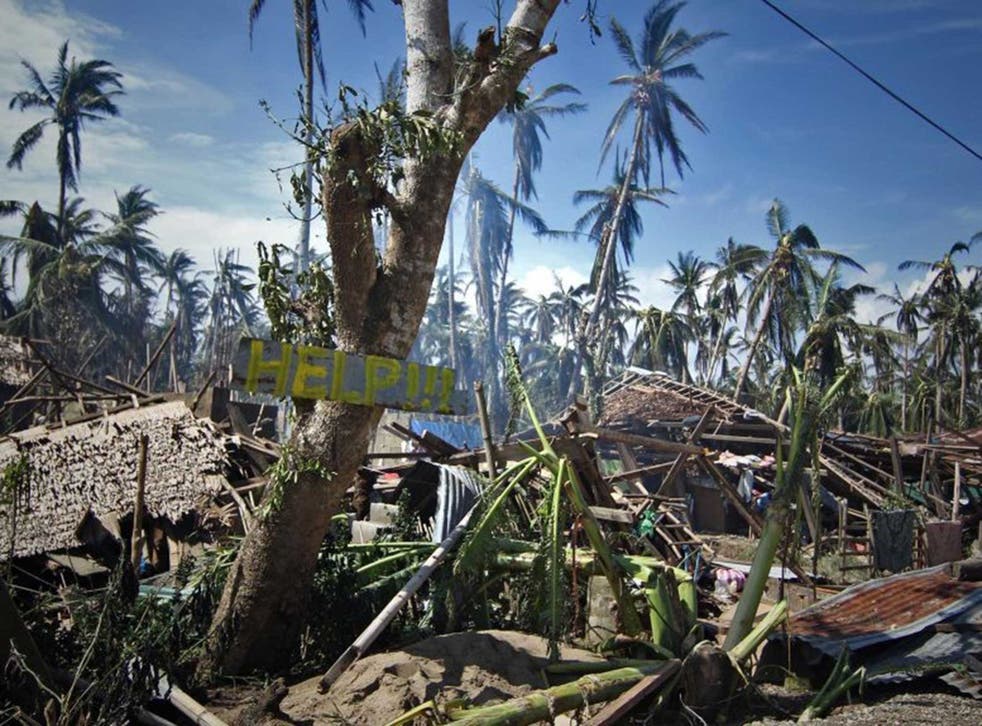 At least 21 people have died after Typhoon Hagupit swept across the Philippines, as photographs emerge showing thousands of homes and businesses heavily damaged.
Fearful of a repeat of the catastrophe of Super Typhoon Haiyan in November last year, which saw 7,300 people killed, the Philippine government evacuated thousands ahead of the storm, placing the army on alert and distributing food and medical supplies to remote areas.
Philippine Red Cross Secretary-General Gwendolyn Pang said: "The worst is over for them.
"It's a big relief because they really got scared of this typhoon with Haiyan in their minds," Ms Pang said. "And there are still areas bracing for the storm like Manila."
The storm, known locally as Typhoon Ruby, landed on Eastern Samar late Saturday, moving slowly across the country at six miles an hour.
Accord to the Red Cross 16 villagers separately drowned in Eastern Samar, while an official government agency reported only five deaths – three from hypothermia – and said it was still verifying their information.
Although the typhoon was not nearly as strong as had been feared, weakening to a tropical storm, forecasters are concerned that heavy rains could trigger landslides and flash floods.
Hagupit continues to move across the country, heading towards the capital Manilla, home to 12 million. Roughly 5,000 slum dwellers have been evacuated ahead of the typhoon's landing with many fleeing to the city for safety from surrounding areas.
Traumatised by the events of Haiyan roughly a million people fled their homes ahead of the storm – they are now slowly returning to their villages to pick up the pieces.
Additional reporting from Associated Press
Join our new commenting forum
Join thought-provoking conversations, follow other Independent readers and see their replies