Typhoon Haiyan: Silent but alive - girl survivor who emerged from the ruins after six days surrounded by the corpses of her family
The sole word she said to doctors was her name: Rebecca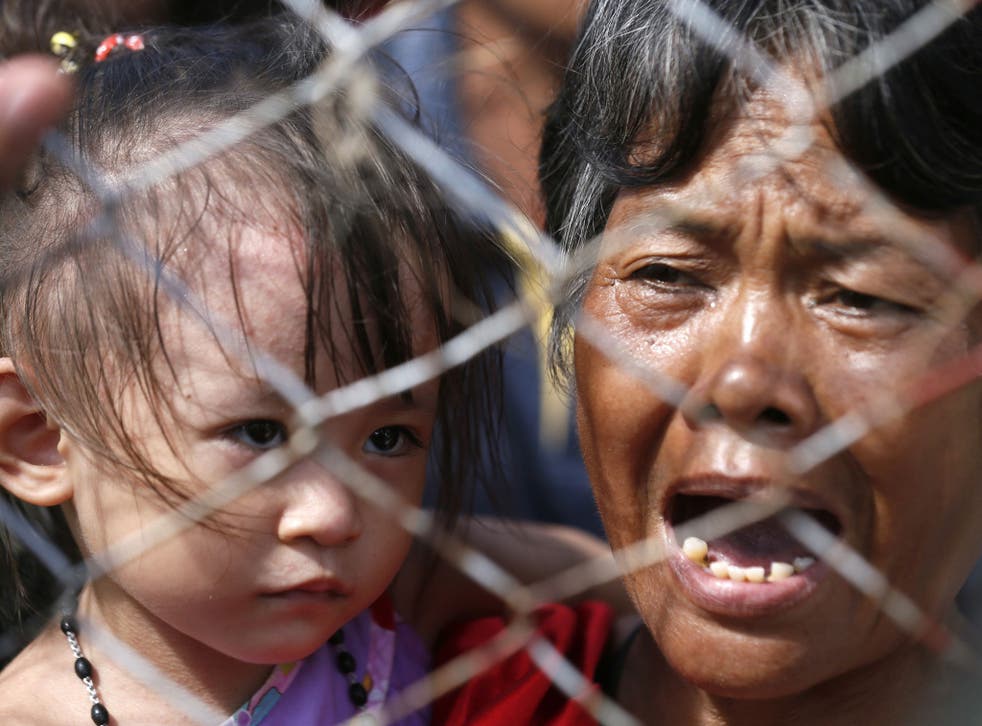 Sitting on a metal bed, staring blankly ahead beyond the hospital's stained walls and hundreds of other patients, the 13-year-old girl remained totally silent.
According to estimates, 11 million people have been affected by the typhoon in the Philippines. But today it was just one, the tiny girl with no family, who came to prominence amid the disaster.
What is known is that Rebecca, the sole word the girl said to doctors, was surrounded by the corpses of her family in her ruined home for six days before she reached a hospital in Tacloban. The traumatised and seriously injured girl has remained silent about her experiences but doctors at the hospital said she was just one of many children injured in the typhoon who were now reliant on rationed drinking water as aid failed to materialise.
Meanwhile, urgently needed operations have yet to take place due to a lack of surgical equipment. Tacloban, a city of some 220,000 people on Leyte Island, has been particularly badly hit by Typhoon Haiyan with roads still blocked and its residents increasingly angry at aid that has not yet appeared.
Bodies remain uncollected and fears that many more may be dead or seriously injured, and not yet accounted for, were given credence by Rebecca's emergence.
As the Disasters Emergency Committee said aid was "getting through", it appeared little had improved in Tacloban. Doctors attempting to clean Rebecca's infected head wound were using what appeared to be a disposable razor.
Join our new commenting forum
Join thought-provoking conversations, follow other Independent readers and see their replies