Typhoon Usagi hits China: Death toll rises to 33
Storm changes course, avoiding  Hong Kong but wreaking havoc in China's Guangdong province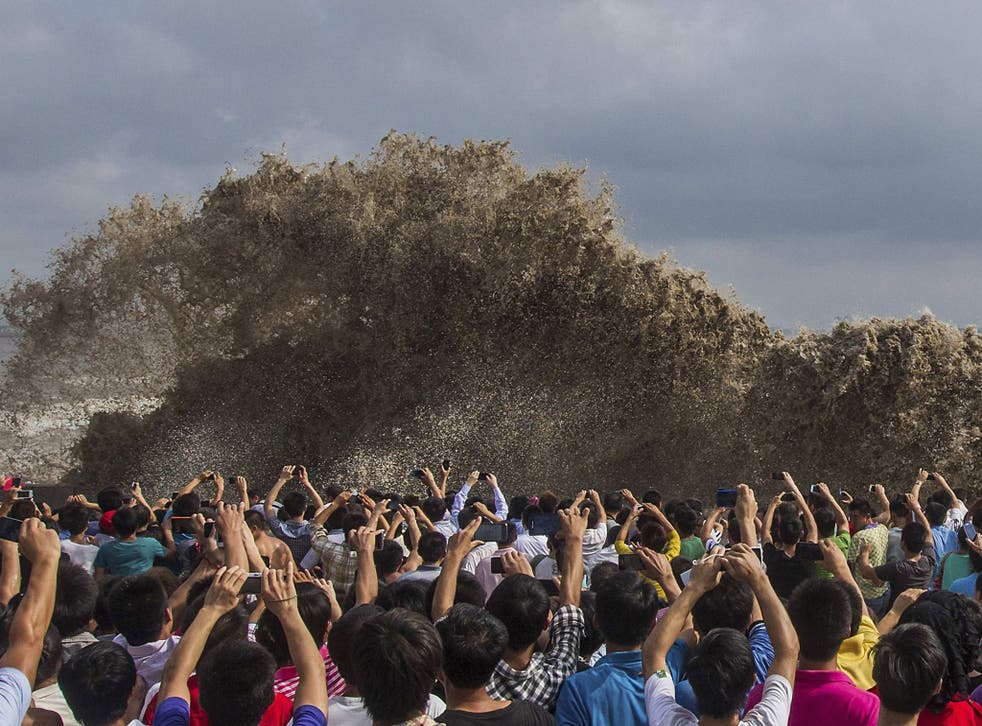 Typhoon Usagi has narrowly missed Hong Kong but hit the southern Chinese province of Guangdong head on, killing at least 25 people and affecting the lives of 3.5m people on the mainland, the government said.
More apocalyptic images of the storm surfaced as the typhoon toppled houses and blew cars off the road in Shanwei, killing 13 in the the country's worst hit city.
Having passed between the Philippines and Taiwan on Saturday, sparing both nations the brunt of the storm, Usagi hit China's Guangdong province hard, with Shanwei sustaining record winds for the city of 109mph.
Hong Kong escaped the worst of the storm but the South China Morning Post still reported chaos in parts of the city, with trees felled and floods brought to some areas.
Hong Kong also saw financial markets temporarily close and 17 people seeking medical attention.
Travel plans across the country were also put on hold, with hundreds of flights from Guangzhou, Shenzen and Hong Kong cancelled and trains from Guangzho to Beijing suspended.
The storm has reached a period of relative calm according to weather officials, after Usagi – which means rabbit in Japanese – displaced nearly 2,500 people in Taiwan on the weekend and reached speeds of 144mph.
China's National Meterological Centre said the strength of the typhoon is expected to continue to diminish as it progresses into the north west interior of the country.
Heavy rains are still expected in five Chinese provinces.
Parts of Manila, the Philippines' capital, are still at a standstill with parts of the city submerged in water and school classes cancelled.
Usagi - previously classified as a "super typhoon", after breaking wind speeds of over 115mph – is the most powerful storm on record this year.
Join our new commenting forum
Join thought-provoking conversations, follow other Independent readers and see their replies