US man imprisoned in North Korea for two years speaks out about his forced labour
Kenneth Bae was accused of working against the North Korean government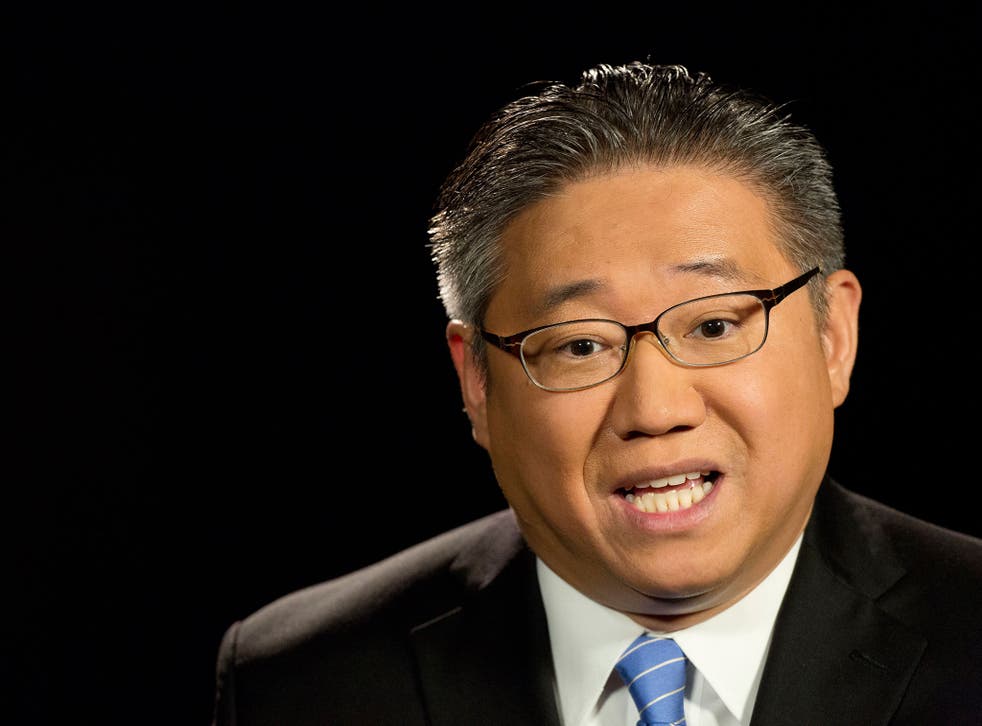 An American citizen who was imprisoned for more than two years in a North Korean gulag has spoken out about his experience.
Kenneth Bae, a Christian preacher, ran religious tours into the 'Hermit Kingdom', but was accused of attempting to overthrow the government.
He served 735 days of hard labour, but was released in 2014 following pressure from US President Barack Obama.
In his first public comments since his release, Mr Bae told CNN that during his imprisonment he had worked "in the field, doing farming, labour, carrying rocks and shovelling coal. All those things were physically very demanding and were very difficult."
"I worked from 8am to 6pm at night, working on the field, carrying rock, shovelling coal."
North Korea is known to have a number of secretive work camps, where summary executions, starvation, torture and forced abortions are all alleged to occur.
Life in North Korea captured with a mobile phone

Show all 30
The North Korean authorities arrested Mr Bae as he led a tour in the country in 2012. He was found to possess a hard drive containing prayers and images of starving North Korean children, CBS reported. Hard drives and USB sticks have been used by activists to smuggle anti-regime propaganda into the country.
Religion is banned in North Korea, as is anything which could be considered critical of the absolute rule of Kim Jong-un. Since his arrest, Mr Bae said he tried to do missionary work in the authoritarian state.
North Korea party congress
He said the authorities "really took prayer as a weapon against them," and was told he had "attempted to overthrow the government through prayer and worship".
He told the broadcaster: "One of the prosecutors told me that I was the worst, most dangerous American criminal they had ever apprehended since the Korean War. I said, 'Why?' and they said, 'Because not only [did you come] to do mission work on your own, you asked others to join'."
He also faced the psychological torment of not knowing when he would see home again – a fear exploited by officials.
"There was one prosecutor assigned to my case for the last year of my imprisonment," Mr Bae said. "He came to me almost every week, and he said to me, 'No one remembers you. You have been forgotten by your people, your government. You're not going home any time soon. You'll be here for 15 years. You'll be 60 before you go home'."
However, he said he never lost faith his country would try to bring him home, even though he was "pretty much living one day at a time".
His faith was what helped him pull through: "I found my way adjusting to life in the North Korean prison, just depending on God," he said.
"I certainly hoped when I was in North Korea ... that someday I'd be able to come home and celebrate with the friends and family that have been praying, rooting for my release."
Join our new commenting forum
Join thought-provoking conversations, follow other Independent readers and see their replies