US issues strong warning to China over 'land-grab' island in South China Sea
Beijing has been pursuing a programme of land reclamation which the US claims could be used for military activity after it discovered two large artillery vehicles on one island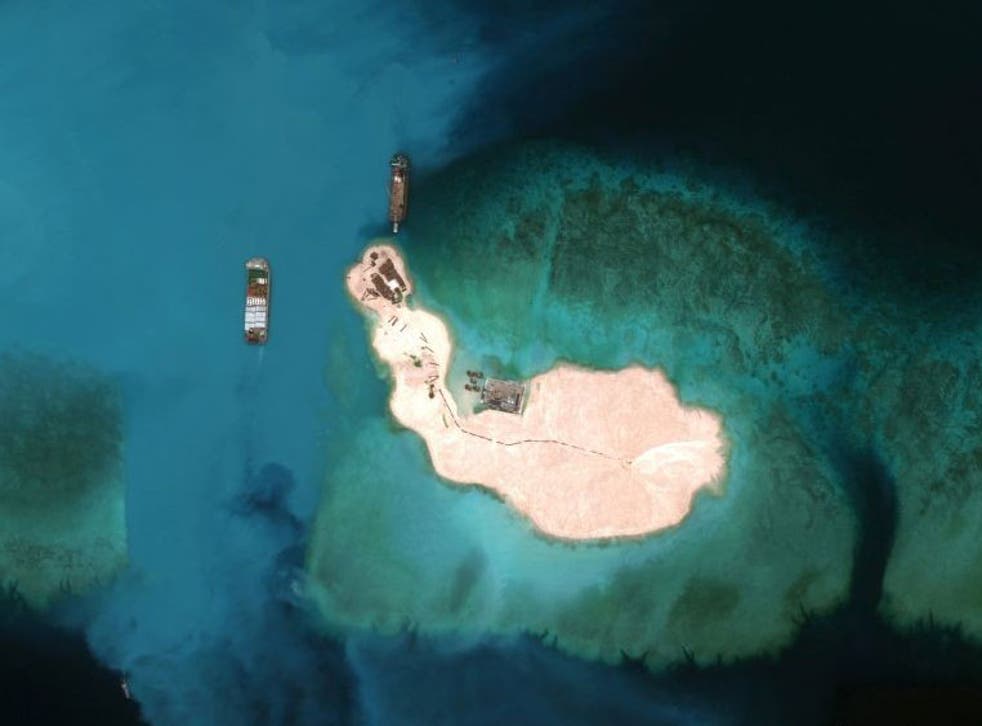 The United States has issued a strong warning to China over its land reclamation programme in the South China Sea.
Ash Carter, the US defence secretary, condemned the actions of Beijing officials at a security conference in Singapore and said that turning underwater land into airfields was out of step with international rules.
Mr Carter claimed China will not expand its sovereignty by creating the artificial islands, adding to the room full of Asia-Pacific leaders, that the US was opposed to "any further militarisation" of the disputed territory.
The remarks were immediately rebuked by a Chinese military officer in the audience, who was present with Beijing officials, labelling them "groundless and not constructive".
China's territorial disputes

Show all 5
The comments come after China was revealed to have placed two large artillery vehicles on one of the artificial islands in the South China Sea.
The weapons were allegedly discovered several weeks ago, although the US has claimed the vehicles have since been removed. The development has fuelled fears that China intends to use the land for military purposes.
Mr Carter said: "Turning an underwater rock into an airfield simply does not afford the rights of sovereignty or permit restrictions on international air or maritime transit.
"Right now, at this critical juncture, is the time for renewed diplomacy, focused on a finding a lasting solution that protects the rights and interests of all," he added.
Responding to the allegations, Hua Chunying, China's Foreign Military spokeswoman, said: "[The US] should stop making any provocative remarks, because such remarks do not ease the controversies in the South China Sea, but they also will aggravate the regional peace and stability."
The US has been flying surveillance aircraft in the region, prompting China to file a formal protest.
China has said the islands are its territory and that the buildings and other infrastructure are for public service use and to support fishermen.
Join our new commenting forum
Join thought-provoking conversations, follow other Independent readers and see their replies