Video: Baby elephant is rescued in China after getting stuck down a water pit
The elephant is believed to have been stuck in the pit for a day before being spotted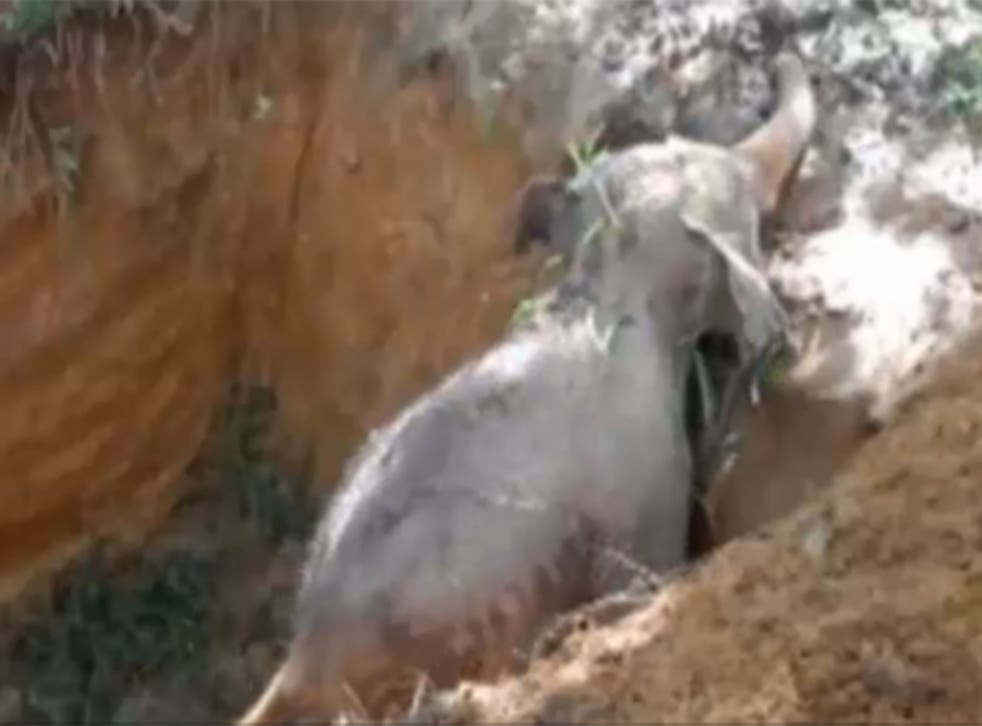 A baby elephant has been rescued after it fell into an empty water storage pit in south-west China.
The tiny calf is said to have become trapped after venturing near the pit next to a nature reserve in the Yunan Province.
The villagers then alerted police, who came to help with rescue the elephant.
Officials believe that the elephant slipped into the pit after heavy rain had caused the surrounding area to become slippery.
A police spokesman said: "Looking at the scene the elephant probably fell into the hole yesterday.
"Because it rained yesterday, the ground around the pit was slippery."
To help the elephant out, rescuers filled one side of the pit with dirt, while using hoes to lower its ledge.
The whole rescue effort was captured on camera.
After an hour of attempts to haul itself out, the elephant was eventually able to escape, before running into the forest.
The tiny elephant is now expected to join back up with its herd.
Join our new commenting forum
Join thought-provoking conversations, follow other Independent readers and see their replies