Video of Japanese politician Ryutaro Nonomura crying hysterically at press conference goes viral
Nonomura was overcome with emotion when he spoke at a press conference to defend himself against claims he had misused expenses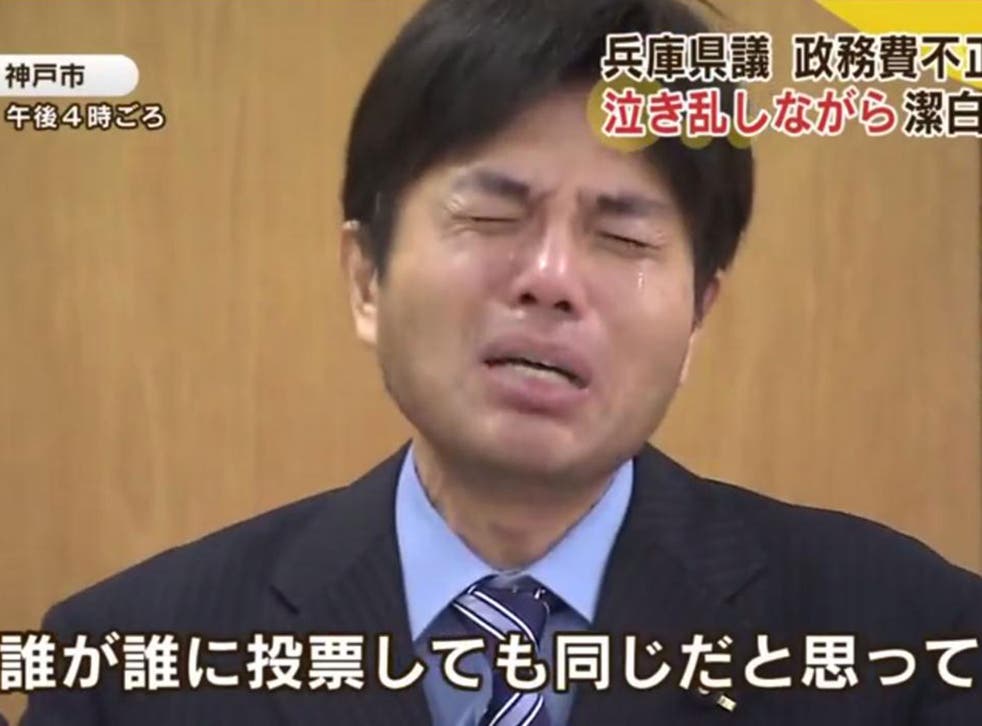 Video footage of a Japanese politician suspected of misusing 3 million yen (£17,000) in expenses defending his actions in a tear-filled, hysterical rant has gone viral.
Ryutaro Nonomura could be seen angrily crying while yelling at reporters "you don't understand" during at a conference at the Hyogo Prefectural Assembly on Tuesday in Kobe.
The politician had faced criticism last week after it was reported he had claimed for 195 long-distance return tickets but failed to provide receipts for the journeys or even evidence he was carrying out official work, Rocket News 24 reports.
During Tuesday's press conference, in between sobbing, drawing deep breaths and then wailing again, Nonomura insisted: "I went to all the places [claimed for]." He also made a number of bizarre outbursts, at one point yelling:"Ageing population isn't only a problem in our prefecture!"
At one point, Nonomura becomes so overwhelmed he resorted to banging his fists on the table repeatedly, before regaining his composure by sipping on a glass of water.
Video footage of his outburst was played repeatedly by television stations in Japan. A YouTube posting has already been viewed over 730,000 times.
Join our new commenting forum
Join thought-provoking conversations, follow other Independent readers and see their replies