Video shows bridge collapse in China while man is riding over it
Motorcyclist drives over bridge at the worst possible time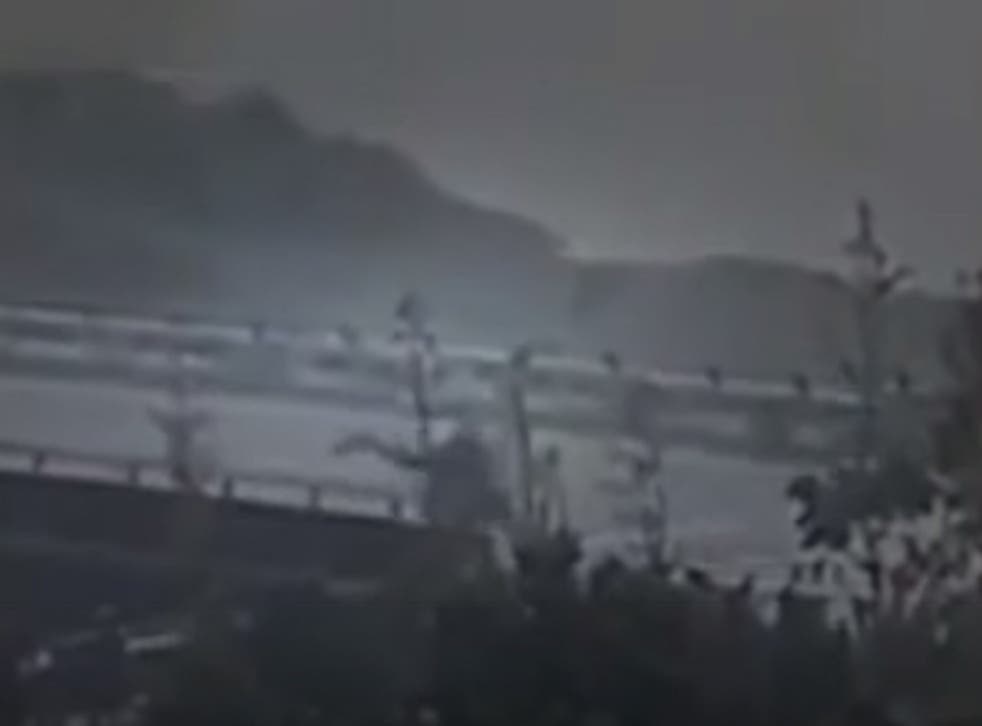 China has seen torrential weather in recent weeks, with thunderstorms, gales and hailstorms battering the northern regions at the start of August, followed by Typhoon Soudelor.
Such extreme weather is believed to have caused the weakening of a bridge in the country - with devastating consequences.
New footage from rural China shows a motorcyclist driving along a bridge when suddenly the bridge gives way and snaps in half, forcing the driver to plummet out of view. Later footage shows the driver lying at the bottom of the pile of road debris.
Reports say the man was taken to hospital severely injuredSoudelor - whose power was seen in this dash cam video from Taiwan - claimed the lives of 22 people in both China and the Chinese governed island, after making landfall last weekend.
The typhoon forced over 500 flights to be cancelled and 191 trains were suspended, while over 500,000 people were forced to leave their homes in Zhejiang and neighbouring Fujian.
Join our new commenting forum
Join thought-provoking conversations, follow other Independent readers and see their replies