Video: Toddler rescued after getting stuck in washing machine
The two-year-old was trapped for over an hour in the machine's spin dryer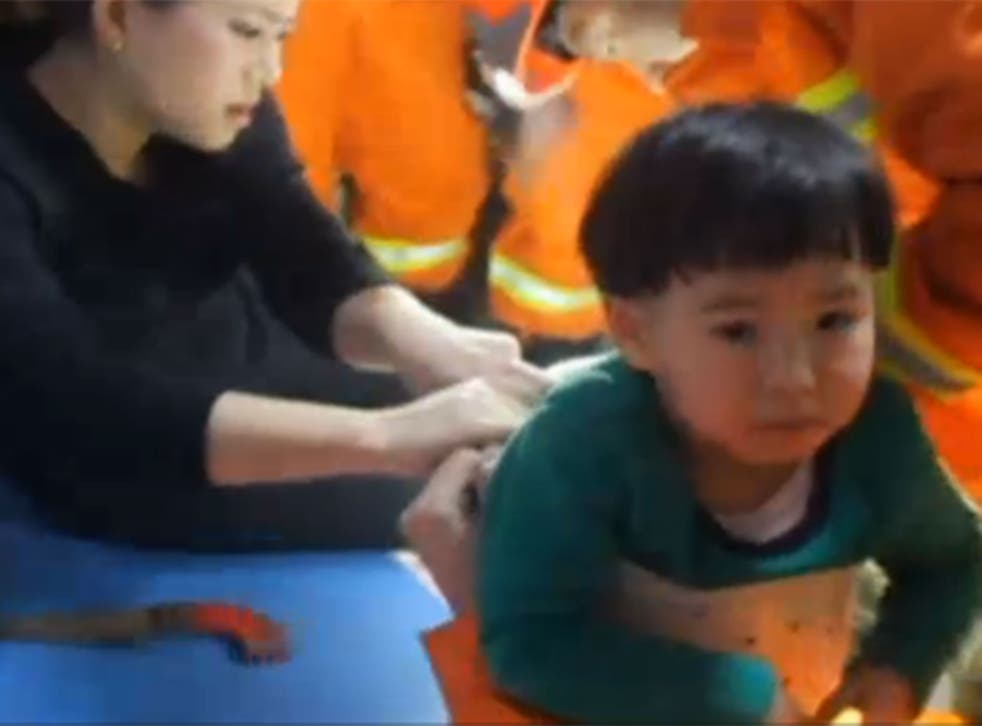 A young girl in China had to be rescued by firefighters at the weekend after she became trapped in a washing machine.
The two-year-old girl got stuck when she crawled into the laundry machine roller in the northern Chinese city of Hohhot.
The toddler was discovered by her mother, who quickly called the emergency services to help free the girl.
A crew of firemen rushed to the girl's home to cut her free her from the machine.
It took over an hour of careful cutting before the toddler was eventually pulled out of the narrow tube by her relieved father.
According to reports from the American broadcaster NBC News, the girl was not injured as a result of the incident.
Join our new commenting forum
Join thought-provoking conversations, follow other Independent readers and see their replies