Watch the moment a bear cub is attacked and killed by a group of tigers in a Chinese zoo
The footage was captured by zoo visitors in Shanghai earlier this week
Ryan Ramgobin
Friday 14 August 2015 10:26 Comments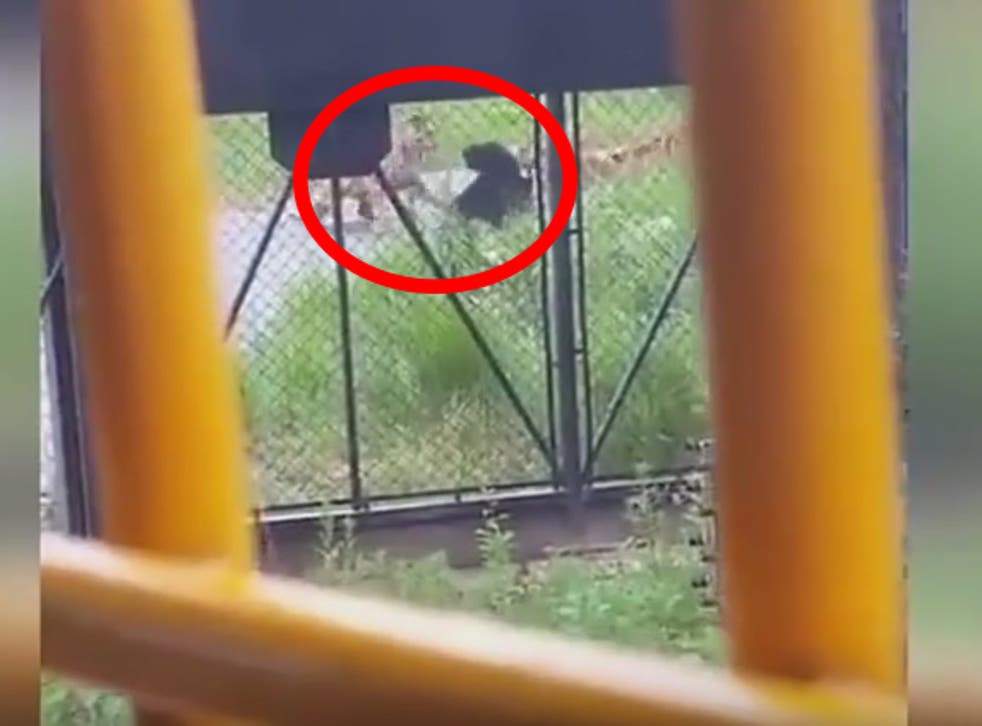 Video footage released on Monday shows a black bear cub set upon by a streak of tigers at a wildlife park in Shanghai, China. The cub was surrounded and killed by tigers after it escaped its zoo enclosure.
Watch the video below. Warning: graphic content – viewer discretion advised.
The video shows the bear standing on its hind legs attempting to defend itself before being knocked onto its back and set upon by the tigers.
It has been reported that Shanghai Wildlife Park staff attempted to rescue the bear but it was too late.
A park official said: "The bear was frightened for some reason and ended up running into the tiger zone", according to Shanghai Daily.
Shanghai Wildlife Park is one of China's biggest wild animal parks and covers over 150 hectares; it homes over 200 rare species and over 10,000 animals from around the world.
Register for free to continue reading
Registration is a free and easy way to support our truly independent journalism
By registering, you will also enjoy limited access to Premium articles, exclusive newsletters, commenting, and virtual events with our leading journalists
Already have an account? sign in
Join our new commenting forum
Join thought-provoking conversations, follow other Independent readers and see their replies