Indonesian army chief says 'two-fingered virginity test' is key to determining a woman's morality
'What's the problem? It's a good thing, so why criticise it?'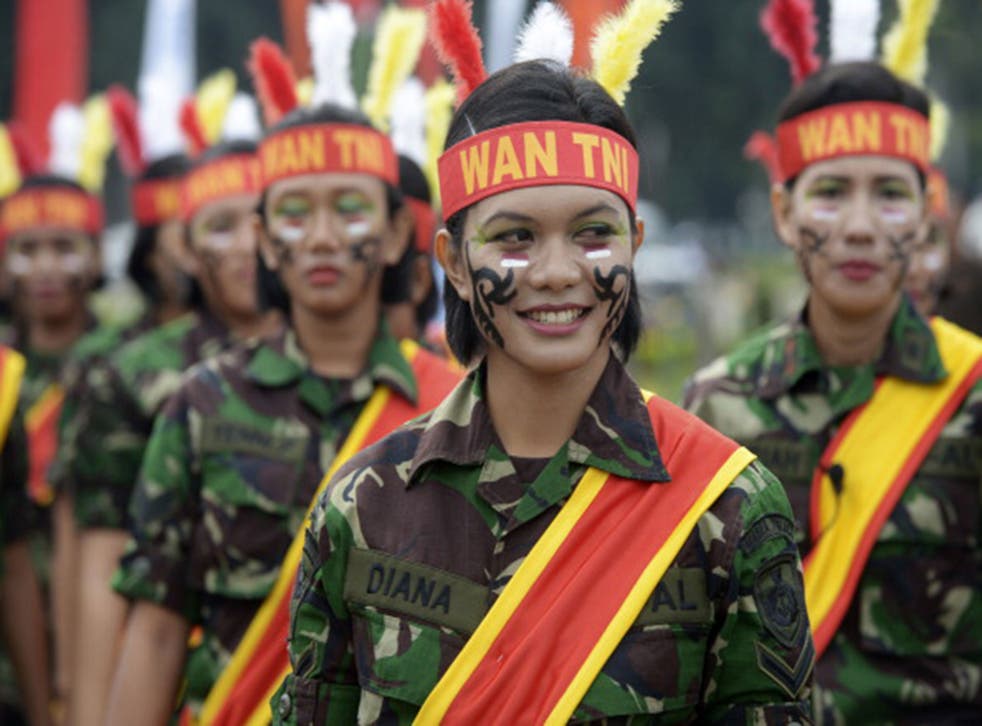 The commander of Indonesia's armed forces has defended the use of invasive virginity tests for women who want to join the military.
On Thursday, a human rights charity said that the examinations - known as the "two-finger test" in which medics check to see if the hymen is still intact - were a form of gender-based violence and should be scrapped
When asked by reporters to comment on the growing international condemnation of the practice, General Moeldoko said: "So what's the problem? It's a good thing, so why criticise it?" The Jakarta Globe reported.
Although General Moeldoko conceded there was no direct link between virginity and military aptitude, he said the test gave a good indication as to a woman's morality.
Moeldoko went so far as to claim that there was "no other way" to determine the morality of a female.
His comments came the day after Human Rights Watch criticised the practice. "The Indonesian armed forces should recognize that harmful and humiliating 'virginity tests' on women recruits do nothing to strengthen national security," said Nisha Varia, the Women's Advocacy Director at Human Rights Watch.
"President Joko Widodo should set the military straight and immediately abolish the requirement and prevent all military hospitals from administering it," Varia said in a statement.
Additional reporting by Reuters
Join our new commenting forum
Join thought-provoking conversations, follow other Independent readers and see their replies