Women and children in Nepal at risk of sex trafficking after earthquake, campaigners warn
Trafficking in the country is a persistent problem, but the earthquake has compounded the situation for vulnerable people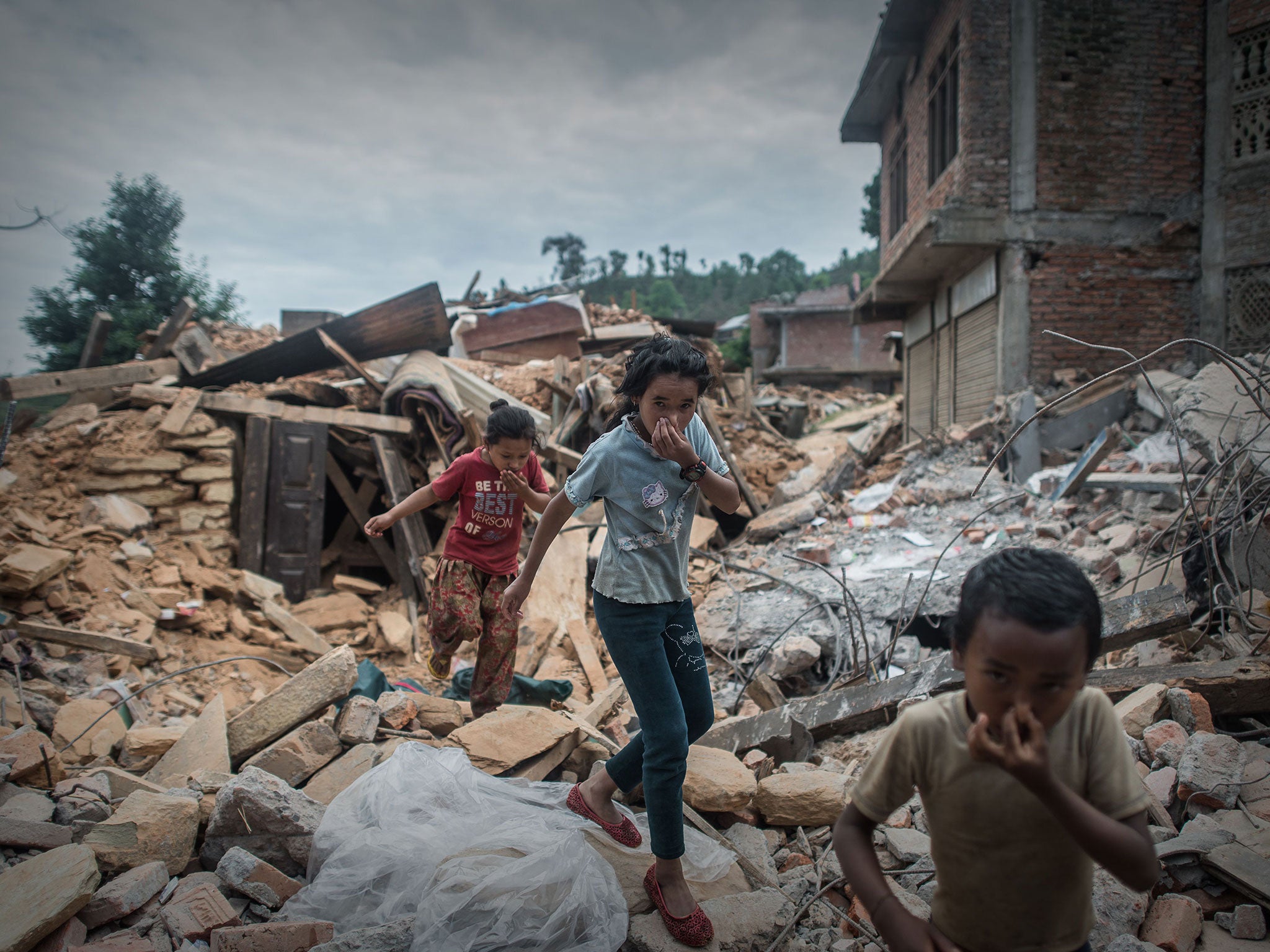 Human traffickers are exploiting the devastation after Nepal's huge earthquake to lure young women and girls into the sex trade, local campaigners and NGOs have said.
The UN estimates that 12,000 to 15,000 girls from Nepal are trafficked into the Asian sex trade every year and there are now fears that camps for those displaced by the earthquake are being targeted.
Traffickers often pose as recruiters, offering non-existent jobs to desperate young women and girls, whose plight has become worse after the earthquake. Another ploy is to claim a rich husband is willing to marry the girl in a different city, but when they arrive they are forced into sex work.
"Our teams on the ground in Bhaktapur, Gorkha and the surrounding areas of Kathmandu have seen people going there in the name of relief and promising jobs to children and adolescent girls," Bhuwan Ribhu from the child protection charity, Bachpan Bachao Andolan, told Sky News.
"And we fear they will be trafficked for sexual exploitation and for forced labour."
Aid officials from Western countries are also concerned at the scale of the problem. "There is nothing like an emergency when there is chaos for opportunities to … traffic more women. There is a great chance that everything that is bad happening in Nepal could scale up," one told the Guardian.
Countries where sexual violence has become a way of life
Show all 19
The problem of trafficking is sadly not new in Nepal. A Unicef report found the number of women and children trafficked last year had risen by 60 per cent, compared to the previous year.
While a US State Department report classified Nepal as a Tier 2 country, meaning the government "does not fully comply with the minimum standards for the elimination of trafficking; however, it is making significant efforts to do so."
Many of the girls are taken to Indian cities where they suffer constant sexual and physical abuse and can even be murdered. NGOs which work in the field have reported girls as young as eight being rescued from horrific conditions.
A number of charities have requested the police step up patrols on the 1,000 mile-long porous Indian-Nepal border to stop traffickers. In the wake of the earthquake, however, most officials are conducting relief operations in isolated villages, leaving few resources for border patrols.
The magnitude-7.8 earthquake, which struck outside the Nepalese capital Kathmandu last month, has left more than 8,000 people dead and almost 20,000 injured – many of whom are still in displacement camps.
Nepalese authorities are struggling to cope with the widespread devastation and could require up to $10bn of aid to reconstruct buildings and infrastructure which were destroyed by the earthquake.
Join our commenting forum
Join thought-provoking conversations, follow other Independent readers and see their replies