Air New Zealand teams up with US actress Betty White in latest hit in-flight safety video
Past successes include films featuring Hobbit characters taking a flight to Mordor, and an adventurer's take on in-flight safety from TV star Bear Grylls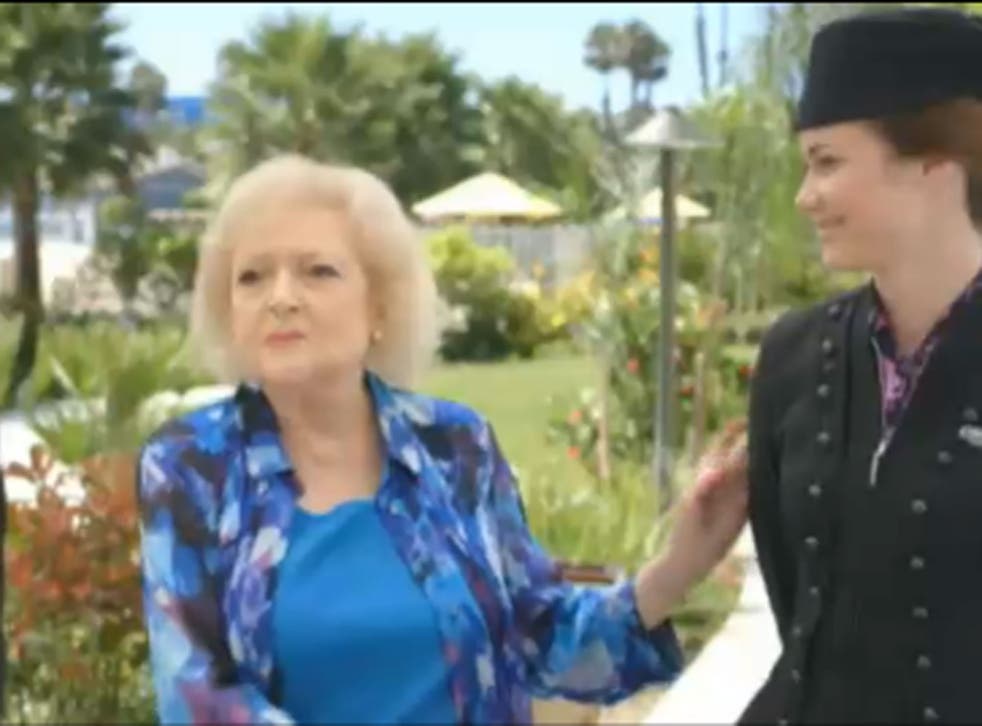 Air New Zealand has built up an extraordinary reputation over the years for its in-flight safety videos, most notably after a Hobbit-themed version went viral on YouTube.
Now they have drafted in American actress Betty White, who has fronted a "Safety Old School Style" video, launched today.
The video is the first to be set outside New Zealand, and features the actress wielding a golf club in a simulation of "if an emergency were to happen".
Previous in-flight specials have included TV adventurer Bear Grylls and fitness guru Richard Simmons, as well as the dwarves, elves and hobbits of Tolkien's books.
"Air New Zealand has a global reputation for creating unique in-flight safety videos," the multiple Emmy Award winner Ms White told the New Zealand Herald.
"When the opportunity came up to be involved in this project, I couldn't say no.
"We had a lot of fun on set and I think we've shown that it doesn't matter what age you are, it's important to live life to the full."
Join our new commenting forum
Join thought-provoking conversations, follow other Independent readers and see their replies