Asylum-seekers 'tortured and raped at Australian detention centre'
Staff at Papua New Guinea facility 'turned blind eye to abuse', claims former guard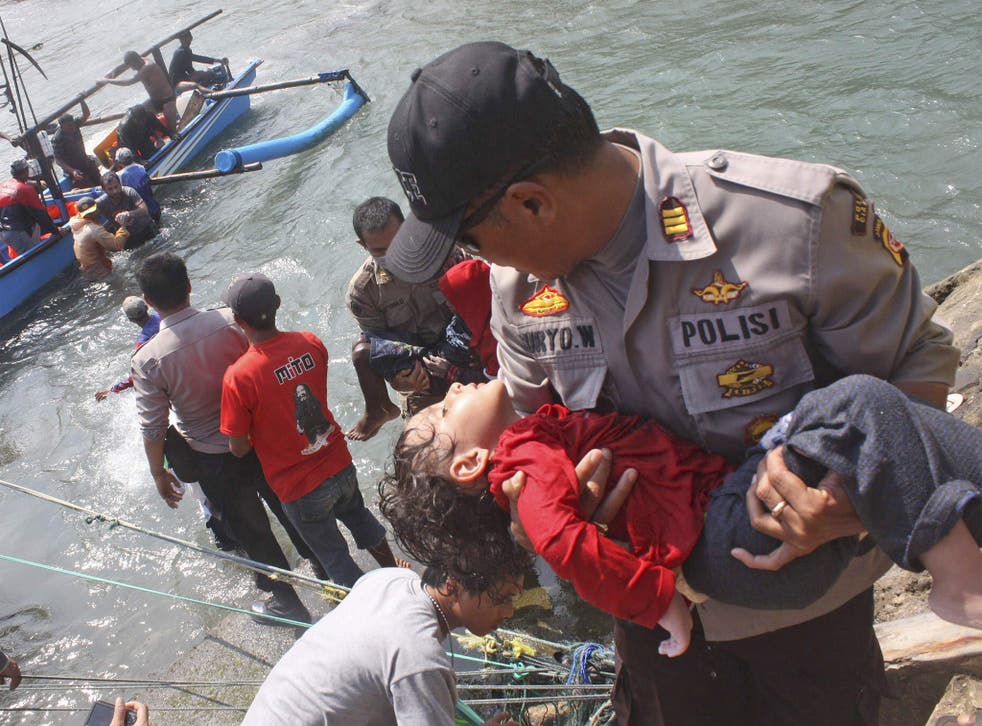 Within days of Australia announcing a draconian policy that will see asylum-seekers who arrive by boat resettled in impoverished, crime-ridden Papua New Guinea (PNG), claims have emerged of rape, torture and suicide attempts at an Australian-run detention centre on PNG's Manus Island.
The allegations, by a former security guard, Rod St George, were described as "horrific" by the Immigration Minister, Tony Burke, who said he would visit Manus later this week to investigate them for himself. However, he also said the government stood by its new policy, which has been widely condemned as breaching the UN Refugee Convention.
According to Mr St George, who quit his job in April, six men have been raped by fellow detainees in the tented, men-only section of the camp, while others have been forced by "heavies" – other inmates – to sew their lips together. One man allegedly had his eardrum punctured after solvent was repeatedly poured into his ear.
Mr St George, who was head of occupational health and safety at the centre, told SBS Television's Dateline programme that acts of self-harm and attempted suicide were occurring "almost daily".
"I've never seen human beings so destitute, so helpless and so hopeless," he said. "In Australia, the facility couldn't even serve as a dog kennel. The owners would be jailed." He added: "I took the position with every intention of making the place a safer environment, but it proved quite rapidly to be an impossibility… I felt ashamed to be Australian."
The centre on Manus Island, about 200 miles north of the PNG mainland, has been used on and off since 2001 to process Australia's "boat people". Those whose asylum claims were accepted were mostly resettled in Australia. That changed last Friday when the Prime Minister, Kevin Rudd, announced that anyone arriving by boat would be barred from making a life here. Instead, if deemed genuine refugees, they will be resettled in PNG, which on an annual UN index of health, education, income and life expectancy ranks 156 out of 186 nations. Australian ranks No 2.
The policy represents Australia's latest attempt to deter asylum-seekers from making the perilous voyage across the Indian Ocean – and to appease voters whose antipathy to the boats has been equally whipped up by Mr Rudd's Labor Party and the conservative opposition. Under the new plan, the Manus camp will be expanded to accommodate 3,000 people. Mr St George claimed that Immigration Centre staff running the centre had turned a blind eye to the sexual assaults, and that victims had been forced to live alongside their attackers because there was no means of separating them. "There was nothing that could be done for these young men," he said. "They had to stay where they were.
"We might separate people in those circumstances on the mainland, but there aren't any facilities on Manus to do that …. There was nowhere else for them [the victims] to go."
The Immigration Department in Canberra said it had been "unaware of the claims … of unreported acts of self-harm, suicide attempts or incidents of rape". Mr Burke told Australia's ABC radio: "I'll be in Manus in the next couple of days and I'll have a look for myself ." The minister will reportedly also visit Australia's other offshore detention centre, on the Pacific island of Nauru, where detainees burnt down buildings during a riot last Friday, causing A$60m (£36m) of damage. The so-called "Pacific Solution" – sending asylum-seekers to Nauru and Manus to be processed – was dreamed up by Mr Rudd's conservative predecessor, John Howard, in 2001. It was abolished by Mr Rudd in 2008, but resurrected by his successor, Julia Gillard, last year. Now Mr Rudd, back in the top job as of last month, has taken it one step further. Nauru and PNG have received millions of dollars in aid in exchange for accommodating Australia's boat people.
The Australian government said this week it was looking for another Pacific nation to host a third offshore centre. The Solomon Islands appears the most likely contender.
Hardline to draconian: Australia's immigration policy
August 2001 The Conservative Prime Minister John Howard shocks the international community by refusing to allow a Norwegian tanker carrying shipwrecked asylum-seekers to land on Christmas Island. Under his new hardline policy, all "boat people" are to be sent to Manus Island, in Papua New Guinea, and the Pacific island nation of Nauru for processing.
December 2007 The newly elected Labor Prime Minister Kevin Rudd announces that Mr Howard's "Pacific Solution" will be scrapped.
September 2011 Amid overcrowding on Christmas Island, Australia's High Court rejects a plan by Mr Rudd's successor, Julia Gillard, to send boat people to Malaysia.
August 2012 As numbers of boat people increase steeply, Ms Gillard resurrects the Pacific Solution. She says asylum-seekers will wait years to be resettled.
July 2013 Mr Rudd, back in power, announces a deal with PNG that will see all boat people sent there not only to be processed – but also to be resettled if their asylum claims are successful.
Join our new commenting forum
Join thought-provoking conversations, follow other Independent readers and see their replies