Australia: Man snatched in Darwin crocodile attack feared dead
Police believe alcohol may have played a part in the victim's decision to swim in dangerous waters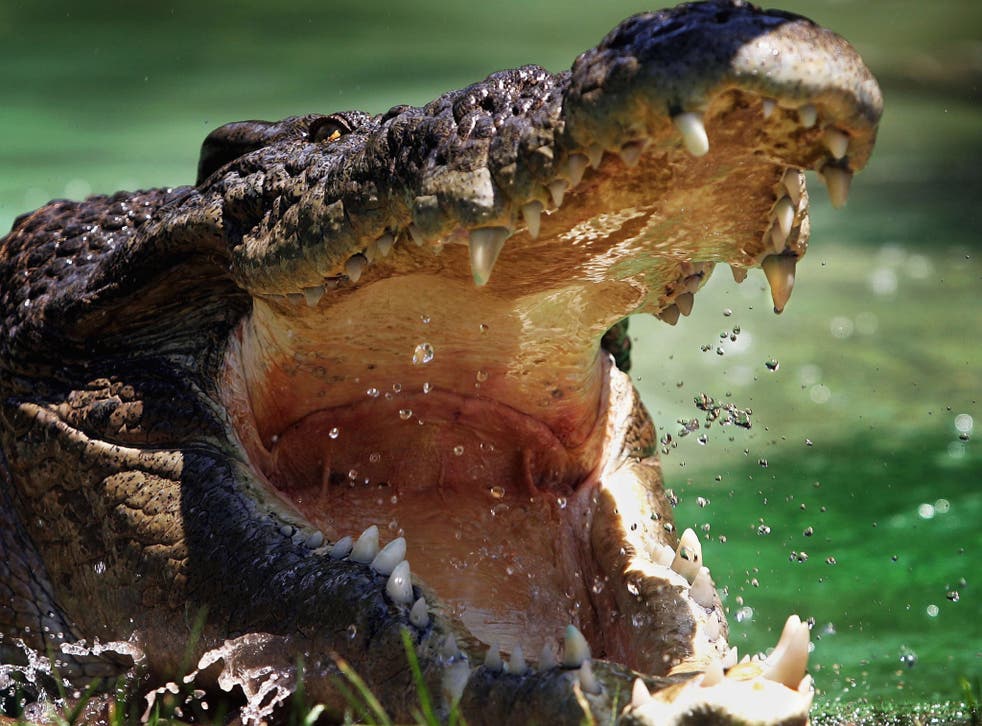 A man is believed to have been killed by a crocodile in Australia's Northern Territory while swimming in a river.
Police have reported that the 26-year-old man, who has not been named, ignored signs to keep away from the water at a popular camping ground at Mary River Park, 100km (65 miles) from Darwin, the state's capital.
The victim was celebrating at a birthday party when he was suddenly snatched by a five metre-long crocodile, onlookers have said.
The river is a notorious habitat for crocodiles and is thought to have one of the highest populations of the dangerous reptiles in the area.
A local police official said that the victim and another man had gone swimming across the river and the pair were swimming back when the crocodile attacked.
"Several of the group in the party witnessed the male being taken in the jaws of the croc for a period of time, and then he was out of sight," said Senior Sergeant Geoff Bahnert from the Northern Territory Police Force.
"The Mary River is known worldwide to have the greatest saturation of adult saltwater crocodiles in the world. You don't swim in the Mary River," he added.
The police have suggested that alcohol may have played a part in the decision to swim.
Saltwater crocodiles can grow up to seven metres (23ft) in length and weigh over a tonne. Despite their name they are also found in rivers.
Crocodile numbers have shot up across Australia's tropical north since the species was protected by legislation in 1971.
The crocodile population is most dense in the Northern Territory and is promoted as a major tourist attraction.
Join our new commenting forum
Join thought-provoking conversations, follow other Independent readers and see their replies