Australia's opposition leader, Tony Abbott, gets a lesson in politics during radio phone-in on same-sex marriages... from Katy Perry
The awkward encounter with one of the biggest names in pop music rounded off a gaffe-ridden few days for Mr Abbott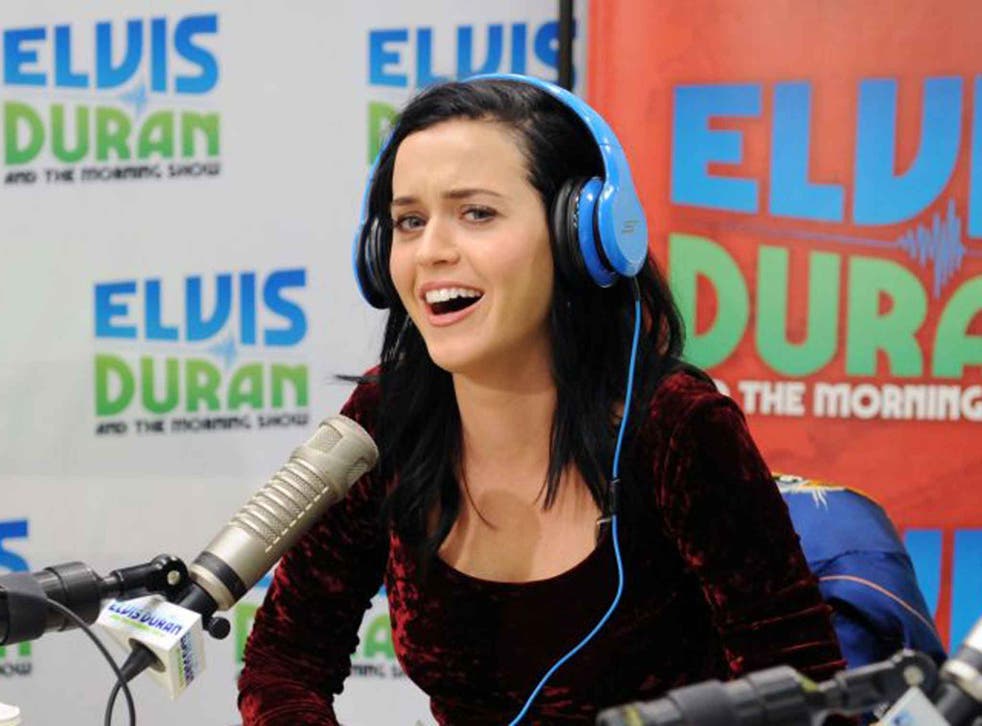 Two days after he was widely lambasted for highlighting the "sex appeal" of one of his female candidates, Australia's opposition leader, Tony Abbott, encountered the "hottest woman of 2013" - the US pop star Katy Perry - and received a humbling lesson in politics.
Hoping, perhaps, to restore his "cred" with younger voters, Mr Abbott, 55, took part in a radio phone-in in which various luminaries were given the opportunity to put a question to 28-year-old Ms Perry, speaking on the phone from the US.
"When are you coming back [to Australia]? We need you, we want you," asked Mr Abbott, whose three daughters are all big Perry fans. Quick as a flash, the singer-songwriter - known for her espousal of gay rights - turned the conversation on to a trickier issue. "Oh come on, that's not a political question - let's talk about gay marriage," she retorted.
"Now you're interviewing me," said the leader of the conservative Liberal Party, clearly surprised. Ms Perry - voted the world's sexiest woman by Men's Health magazine - told him: "I love you as a human being, but I can't give you my vote." And she urged listeners to speak out against his stance on same-sex marriage - he is implacably opposed.
The awkward encounter with one of the biggest names in pop music rounded off a gaffe-ridden few days for Mr Abbott, who not only talked up the physical attributes of Fiona Scott, the Liberal candidate in a marginal Sydney seat, but also declared - in reference to Prime Minister Kevin Rudd - that "nobody is the suppository of all knowledge".
And, on Wednesday, in a radio interview, he angered same-sex marriage advocates by saying he was opposed to "radical change based on the fashion of the moment".
Although gay marriage is not a primary issue for most voters, ahead of a federal election next month, it crystallises concerns about Mr Abbott's social conservatism. A devout Roman Catholic, he is opposed to abortion, although he has promised not to tinker with Australia's abortion laws. And although his sister, Christine Forster, is gay, he is wedded to traditional notions of marriage.
Mr Rudd's governing Labor Party is seeking to exploit those views - and Mr Abbott's unguarded comments this week - to portray him as an unreconstructed man of the past. Mr Rudd, also a committed Christian, was opposed to gay marriage, too, until a few months ago, when - still a backbencher - he announced he had changed his view.
During a debate last weekend with the Liberal leader, the Prime Minister said that, if re elected, he would introduce a bill to amend the Marriage Act in the first 100 days of a new parliament, and would allow Labor MPs a conscience vote.
Mr Abbott's remarks this week angered Mr Rudd's Finance Minister, Penny Wong, who is openly gay and has a child with her partner, Sophie Allouache. Ms Wong tweeted this week: "Note to Mr Abbott: Equality is not a fashion item."
Australia's nearest neighbour, New Zealand, is set to celebrate its first gay marriages next week, when a new law comes into force. Among the first couples to tie the knot will be two Australians, Paul McCarthy and Trent Kandler, who won the trip in a contest run by Tourism New Zealand.
Join our new commenting forum
Join thought-provoking conversations, follow other Independent readers and see their replies