Australians battle worst bushfire for 30 years
Authorities are calling fire a major emergency and comparing it to 1983 Ash Wednesday fire which killed 75 people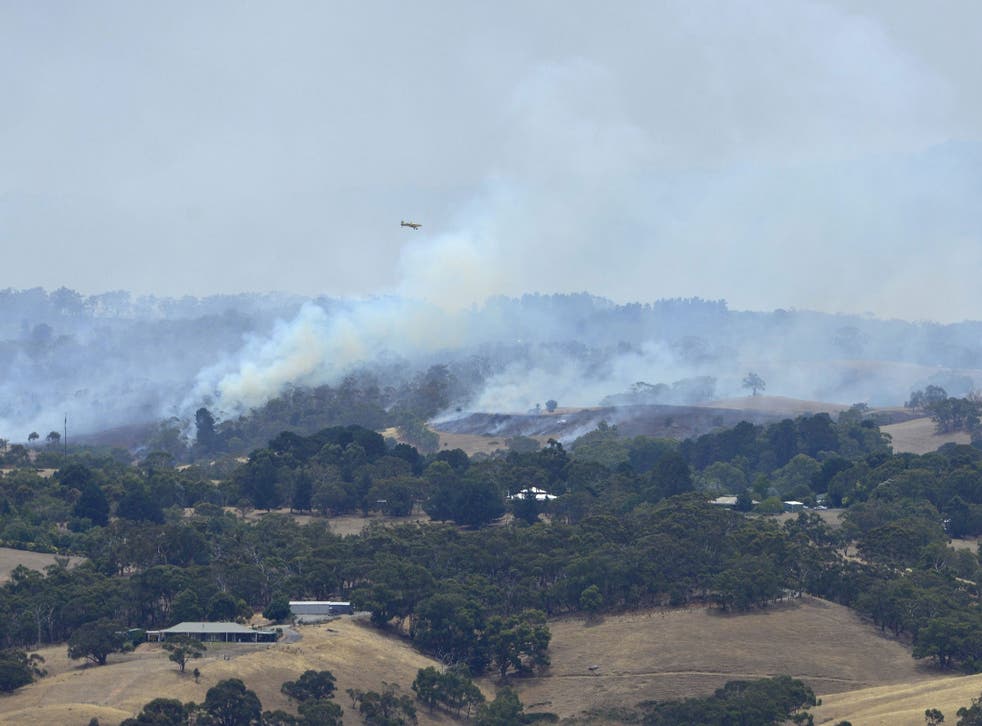 South Australia's worst bushfire for thirty years continued today, as reports claimed 13 volunteer firefighters had been injured battling the flames.
Police have declared the bushfire, started in Sampson Flat in Mount Lofty Ranges and thought to have burnt out 11,000 hectares of scrub and farmland since yesterday afternoon, a major emergency and told residents their lives remain at risk.
"The situation remains extremely dangerous," South Australia's Premier Jay Weatherill told The Australian.
At least 19 communities remain in danger, with western front of the bushfire burning only 30km from Adelaide's city centre.
The flames are being compared to the Ash Wednesday bushfires in 1983, which killed 75 people and caused devastation across Victoria and South Australia.
The temperature is expected to drop tomorrow, providing some relief for more than 200 fire fighters battling to control the bushfire. However, authorities warned people not to become complacent as the temperature drops.
Five homes have been confirmed as destroyed, but SA Country Fire Service chief officer Greg Nettleton said authorities were unable to estimate the damage caused.
"I think there are more losses than that from what I've been able to get from my people, but they're not at the stage where we can put an exact number on it," Mr Nettleton said.
Australian bushfires are seasonal, usually occurring in the hottest months of the year, and are an integral part of the ecology of the continent.
Nonetheless, it is thought global warming is increasing the severity and frequency of these fires. The worst bushfire occurred in 2009 when the Black Saturday fires killed 173 people and gutted swathes of Victoria.
Join our new commenting forum
Join thought-provoking conversations, follow other Independent readers and see their replies