Baby Gammy: Australian authorities track down couple who 'left Down Syndrome baby with Thai surrogate' and took twin sister
Child protection services have been trying to contact the Australian couple for a few days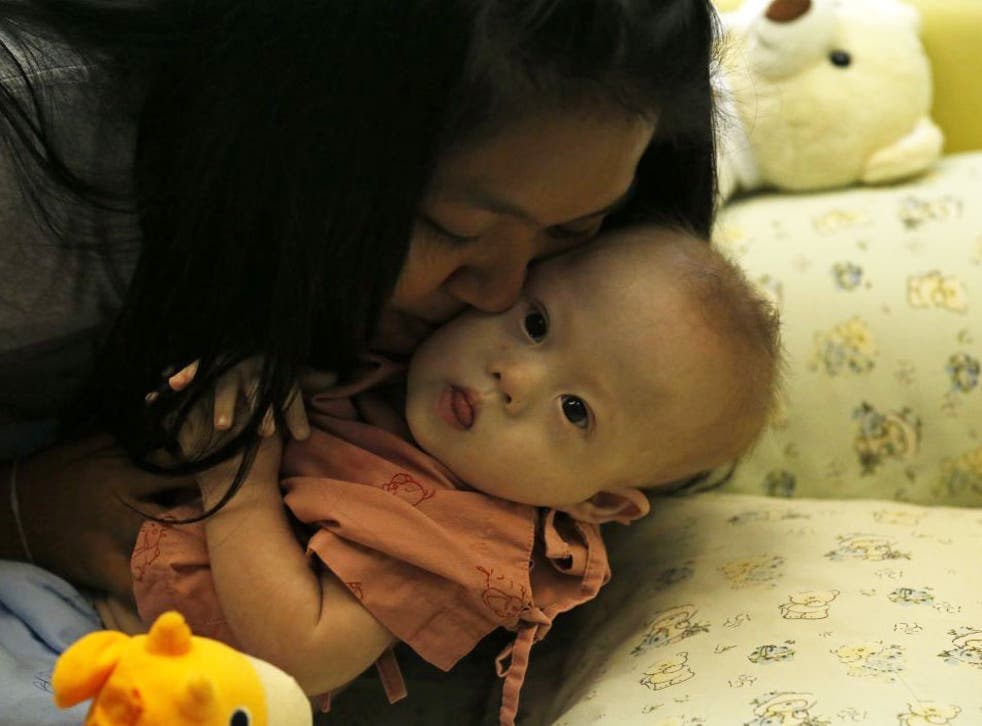 Child protection services in Australia have made contact with a couple accused of abandoning a baby with Down's syndrome with its surrogate mother in Thailand.
There was international outrage when it emerged the Australian couple returned from Thailand with a baby girl born to the surrogate mother, but left her twin brother, Gammy, who has Down's, behind.
Local media has since claimed court documents released by the Supreme Court of Australia show he was jailed in 1997 for a minimum of three years for sex offences involving three girls aged under 13.
Child protection officers had been attempting to reach the couple for the past few days. Western Australia Child Protection Minister Helen Morton told Fairfax Radio on Thursday: "We've had telephone contact with the family and we're in the process of putting other arrangements in place."
She said at this stage there was nothing to suggest the baby girl was at any risk at present, but a full assessment of her well-being and safety is underway.
Gammy, now seven months old, is being treated for a lung infection in a hospital east of Bangkok and also has a congenital heart defect.
The surrogate mother Pattharamon Chanbua claims the couple asked her to have an abortion and left Gammy behind because of his disability. The couple denied this claim to Australian media, saying they did not know Gammy existed.
But Ms Chanbua, 21, says the father met the twins but only took his healthy twin sister.
The father's adult son defended the man in the wake of reports of sexual offences to the Sydney Morning Herald, saying he has a "massive heart" and has made up for his mistakes.
"For everything to be brought back up (is) pretty heartbreaking to be honest," he added. "He's taken 10 years to get his life back on track, and he did, and he has done so well and this, this has been shattering."
Join our new commenting forum
Join thought-provoking conversations, follow other Independent readers and see their replies