Boy feared taken and another wounded by crocodile attack in northern Australia tourist attraction
Group of friends were swimming at an isolated water hole in World Heritage-listed Kakadu National Park southeast of Darwin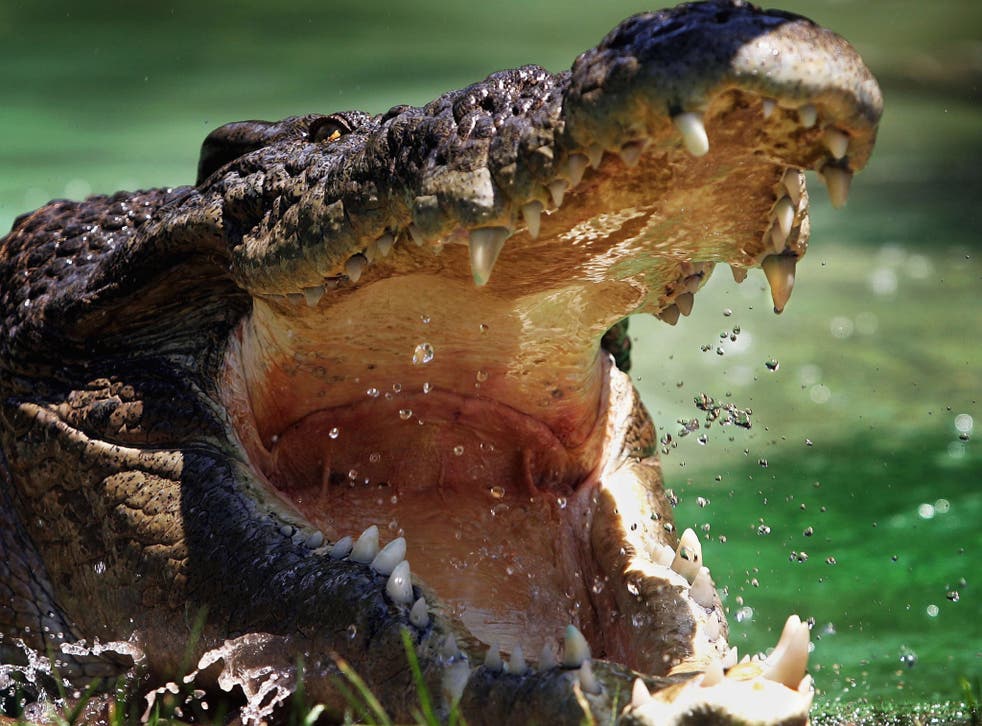 Police in Australia say a 12-year-old boy is feared taken after a crocodile attacked a group of friends swimming in an isolated water hole.
Another boy in the group, also 12, received a bite wound to the arm in the incident, which occurred in the World Heritage-listed Kakadu National Park, hailed as one of northern Australia's most popular tourist attractions.
A spokesperson for the police's Northern Command said officers were sent out to the remote Mudginberri Billabong, around 200km (125 miles) southeast of Darwin, after they were alerted to the incident at 2.15pm local time today.
"It is believed the 12-year-old boy was taken by a crocodile as he and a number of other young boys were swimming in the billabong,'' said acting Commander Michael White.
"One other boy, also aged 12, was bitten on the arm by the crocodile and has received medical treatment from attending St John Ambulance members.
"Police and Park Rangers are currently conducting searches by boat and land and will continue into the night."
Crocodile numbers have exploded across Australia's tropical north since the species was protected by federal law in 1971. The crocodile population is densest in the Northern Territory, where Kakadu National Park is located, and is promoted as a major tourist attraction.
ABC News reported that police were searching in the same area where a teenager narrowly escaped an attack from a five-metre crocodile last year. In August a 26-year-old man was killed by a 4.7-metre (15.5-feet) crocodile as he swam across the Mary River, also southeast of Darwin.
Join our new commenting forum
Join thought-provoking conversations, follow other Independent readers and see their replies