Bushfire claims 100 homes in Australia tourist area
The cause was blamed on a lightning bolt fanned by strong winds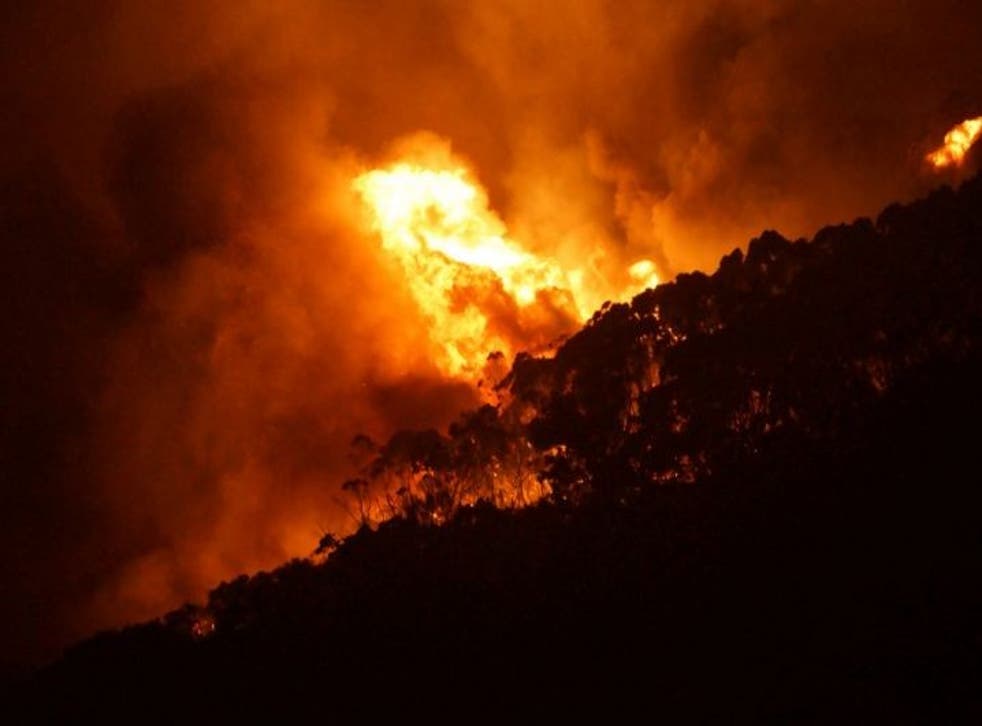 More than 100 homes have burned down in a Christmas Day bushfire, devastating a popular tourist destination in southern Australia.
98 homes were razed in the coastal town Wye River, with 18 more in nearby Separation Creek, bringing the destruction to a total of 116 along Victoria's Great Ocean Road, located 75 miles southwest of Melbourne.
Thousands have been forced to flee their homes, with emergency meetings held on Saturday and many victims from affected towns spending Christmas night in hastily arranged shelters.
The wildfires were started by a lightning bolt and fanned by strong winds, razing more than 2,000 hectares of bushland. Some 150 firefighters and 13 aircraft battled the flames along the picturesque coastline.
Emergency services lifted an evacuation alert from the tourist town of Lorne, after overnight rain helped stabilise the blaze — but top officials warned the fires were far from out.
"This fire doesn't go away," Craig Lapsley, the state's Emergency Management Commissioner, told a news conference. "We will be back into hot, windy weather in January without a doubt. Everything's available to burn."
Australia's hot summer is typically the busiest season for the scenic Great Ocean Road, a tourist area renowned for its surfing beaches and dramatic coastal scenery. Many of the properties destroyed were holiday homes. Noting that there had been no loss of life, officials praised the emergency services and the response by communities, saying Victoria should "stand proud".
Destructive bushfires are frequent in Australia during the summer months, with a string of similar disasters emerging in recent weeks. In 2009, Victoria was victim to "Black Saturday", a wildfire which killed more than 150 people and destroyed more than 2,000 homes in the state.
Join our new commenting forum
Join thought-provoking conversations, follow other Independent readers and see their replies