'Climate change is battle of my life' and we're losing, warns UN chief Antonio Guterres
He told students: 'World needs your generation to keep my generation accountable'
Alessio Perrone
Friday 11 December 2020 19:32 Comments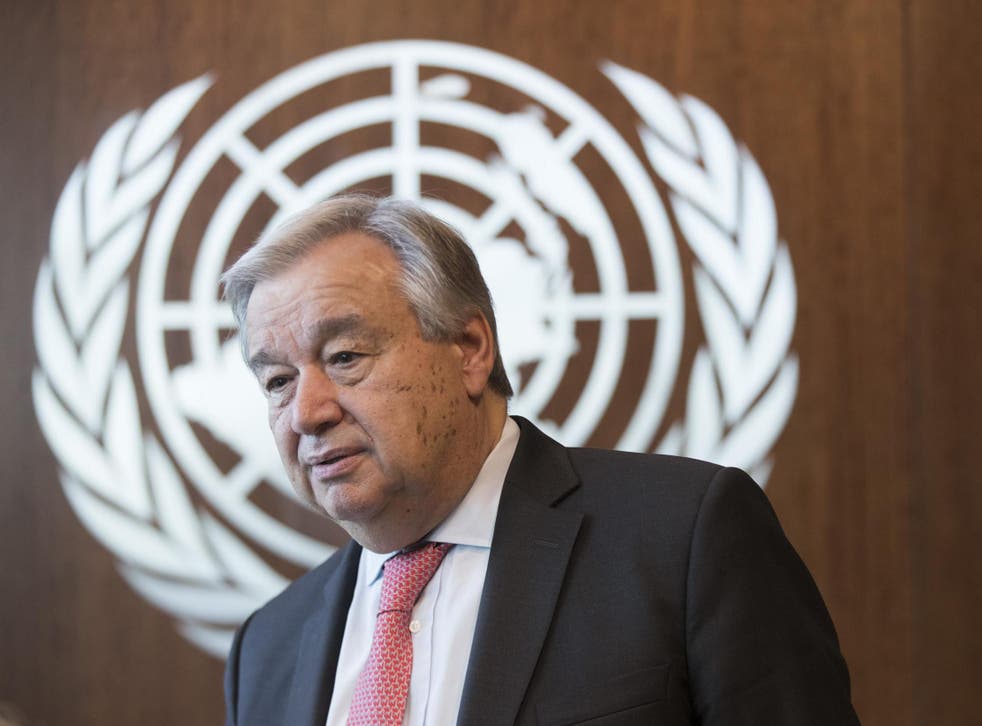 The UN secretary-general, Antonio Guterres, has called climate change "the battle of his life" but one that "we're not winning".
"As secretary-general, I have many battles," Mr Guterres tweeted on Thursday, adding: "We need stronger political will and urgent climate action to save our planet and our future."
Mr Guterres is visiting Fiji and the other South Pacific countries on the front line of the battle against climate change.
According to estimates by the London School of Economics, up to 1.7 million of the 10 million people living in the Pacific islands could be displaced by 2050 as a result of climate change.
Tuvalu, an island country in the South Pacific, could be one of the first places in the world to disappear because of rising seas. Tuvalu's highest point is less than 5 metres (16 ft) above sea level.
Penguin habitats threatened by climate change

Show all 9
While in Fiji, Mr Guterres held a joint press conference with Fiji's prime minister, Josia Furek Benimarama, calling climate change "a life battle for Fiji and the Pacific".
He also boarded a solar-powered boat and participated in an interactive session on combating climate change with students at the University of the South Pacific, where he heard about their work.
"The world needs your generation to keep my generation accountable," he told them.
Register for free to continue reading
Registration is a free and easy way to support our truly independent journalism
By registering, you will also enjoy limited access to Premium articles, exclusive newsletters, commenting, and virtual events with our leading journalists
Already have an account? sign in
Join our new commenting forum
Join thought-provoking conversations, follow other Independent readers and see their replies