How do you operate on a fish? Animal hospital removes tumour from 'much-loved' goldfish George
The Lort Smith Animal Hospital operated on fish George after his concerned owner decided to go ahead with surgery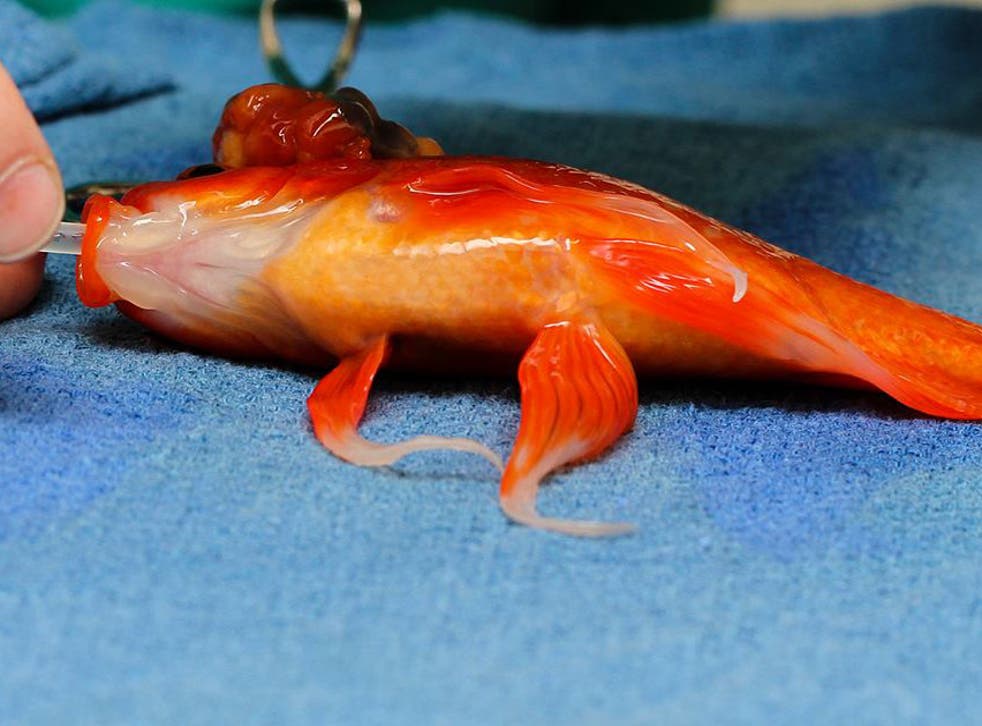 An animal hospital has revealed how it saved the life of a "much-loved" goldfish with "high-risk" surgery to remove a large tumour.
Dr Tristan Rich from the Lort Smith hospital in Melbourne, Australia, performed the successful micro-surgery on Thursday after the fish – named George – developed a growing tumour in his head.
On Friday, the hospital described in a Facebook post how such an delicate operation is carried out.
It revealed that Dr Rich, who heads the centre's exotic and wildlife veterinary team, prepared three buckets: "one with a knock out dose of anaesthetic, one with a maintenance level of anaesthetic, and one with clean water as the recovery unit".
"Once George was asleep, Dr Tristan ran a tube from the maintenance bucket which was being oxygenated, into George's mouth, so that the water with the maintenance dose of anaesthetic washed over his gills."
The facility added: "Once that had set, George was placed in the recovery unit and given oxygen. He was given injections with long acting pain relief and antibiotics. Soon afterwards he took a couple of breaths on his own and started swimming around."
Dr Rich told Melbourne's 3AW radio station that the 45-minute procedure cost "a couple of hundred [Australian] dollars" and that he has performed it "a few times over the years".
George's owner was given the choice between putting him to sleep and giving him the operation, with the 10-year-old now expected to live a further 20 years, the Daily Mail reports.
"For the owners, it's not about having a fish, it's about having this fish," Dr Rich added.
"If you have a pet, regardless of what it is, then you have a responsibility to look after it as best you can."
Join our new commenting forum
Join thought-provoking conversations, follow other Independent readers and see their replies