Julian Assange's mother calls on Australian Prime Minister to help secure his release
Christine Assange asks Malcolm Turnbull to re-issue son's passport so he can move to Ecuador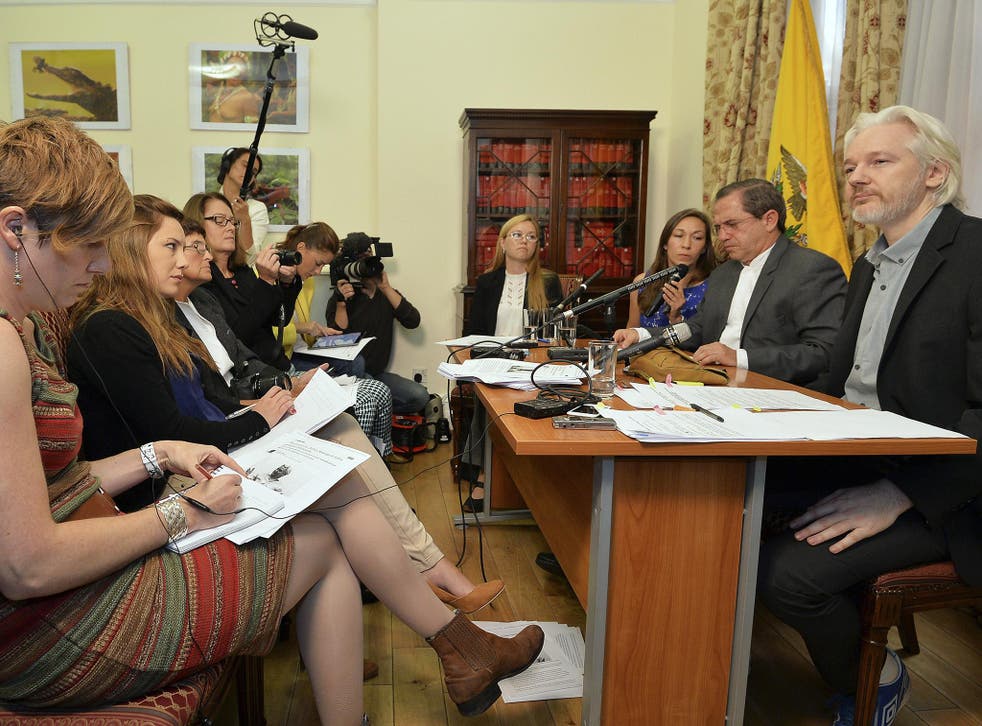 Julian Assange's mother has called on the Australian Prime Minister to help her son seek political asylum abroad.
Christine Assange said she was "very pleased" after Swedish authorities announced they were dropping a rape allegation against him.
But she told ABC Radio Brisbane: "I'm officially calling on Malcolm Turnbull to step in, act like a prime minister, and protect a citizen.
"I'd like him to take to task Sweden for what they've done breaching his human rights and lying to the media, and I would like him to pressure the UK Government to allow him safe passage to Ecuador."
The WikiLeaks founder has been living in the Ecuadorian embassy in London since 2012, after exhausting legal avenues to prevent his extradition to Sweden.
Although the Scandinavian country has now dropped the charges, the Metropolitan Police have said they would still be obliged to arrest Mr Assange if he left the embassy because he still faces the lesser charge of failing to surrender to a court, an offence punishable by up to a year in prison or a fine.
The UK has not commented on whether it has received an extradition request from the US, where Mr Assange could, potentially, face trial.
Mr Assange's legal team have also called on the Australian government to negotiate his release with Washington and London.
Ecuador's foreign minister, Guillaume Long, has also called for the UK to grant safe passage to Mr Assange.
In February, Australian foreign minister Julie Bishop met with members of Mr Assange's legal team, after a report published by the UN Working Group on Arbitrary Detention said he should be freed.
Asked if she would support Britain extraditing Assange to the US, Theresa May said the Government "looks at extradition requests when we receive them on a case-by-case basis".
Julian Assange hails 'victory' as Sweden drops probe
After the charges were dropped Mr Assange made a rare appearance on the balcony of the embassy in London where he has been holed up for almost five years.
Condemning what he called the "terrible injustice" of the years he has spent in prison and self-imposed exile under threat of extradition, he said: "Today is an important victory, but it by no means erases seven years of detention without charge in prison, under house arrest and almost five years in this embassy without sunlight.
"Seven years without charge while my children grew up without me. This is not something that I can forgive. It is not something that I can forget."
He also insisted that WikiLeaks will continue distributing material concerning the activities of the CIA in the United States, and will "accelerate" its publications.
Join our new commenting forum
Join thought-provoking conversations, follow other Independent readers and see their replies