Man charged over 'rape, kidnap and attempted murder' of two backpackers on beach in south Australia
The women were rescued after they escaped and ran off in different directions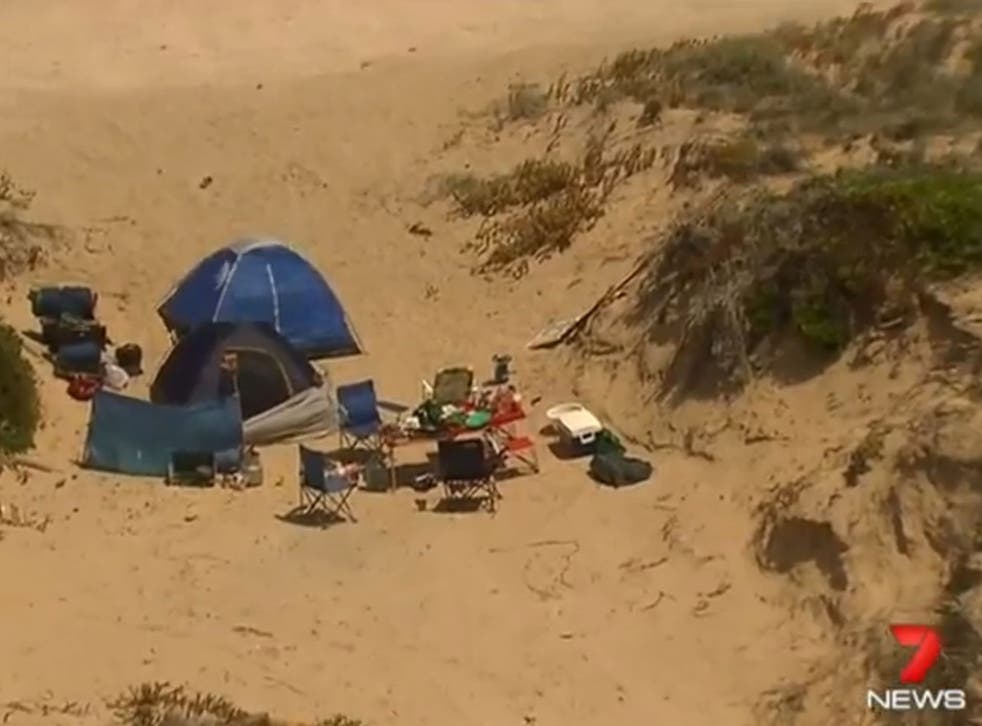 A man has been arrested and charged over the alleged rape, kidnap and attempted murder of two young women camping on a remote beach in Adelaide, south Australia.
One of the women - who are believed to be from Brazil and Germany and in their twenties - was forced to run, naked and bloodied, through sand dunes towards a group of fishermen for help after the attack at around 6pm on Tuesday night.
"She ran straight to the car yelling. She opened the back door, jumped straight in and like, 'get me out of here, get me out of here. He's going to kill us all'," fisherman Abdul-Karim Mohammed told 7 News.
The other woman was recaptured by her alleged captor, before she escaped and was found barely conscious and unable to speak, the fishermen said.
Local media reported that one of the women is believed to have been hit in the head with a hammer while another was run over with a vehicle.
The trio had apparently been travelling together from Adelaide to Melbourne, and had stopped to camp for the night at Salt Creek.
Salt Creek Roadhouse owner Adam Stewart said he had encouraged the fishermen to return for the second woman after they phoned him for help.
"Unfortunately, [the women] were in pretty bad shape... We're all pretty rattled, obviously. It's a heavy event at any level. Even the police were rattled by it at a very high level," Mr Stewart said.
The 59-year-old man, from Morphett Vale, was arrested at Coorong National Park on Tuesday, and the women airlifted to Flinders Medical Centre with serious but non-life threatening injuries, 9 News reported.
One of the women has since been released but the other remains in hospital in a stable condition.
The alleged attacker appeared at Adelaide Magistrates Court via video link from a police station wearing a white hospital gown and with his right hand handcuffed to the wall of his cell, but did not say anything.
He reportedly had several online dating profiles in which he stated he was searching for a "future wife" and wanted to meet women aged between 22 and 56 for "dating, friendship and serious relationships".
He has been refused bail and is expected to appear in court again in April.
World news in pictures

Show all 50
Police Superintendent James Blandford said the women had only met up with the man on the day they were attacked.
"Effectively these two ladies have been driving with a newly acquainted person and effectively found themselves in a situation which has turned out to be rather scary and physically bad for them," he said.
"Unfortunately there are a small minority of people who do prey on innocent people going about their business."
Join our new commenting forum
Join thought-provoking conversations, follow other Independent readers and see their replies