Tennis great Margaret Court will boycott Qantas after airline CEO voices same-sex marriage support
The 74-year-old won a record 62 Grand Slam tournament titles, including a record 24 singles titles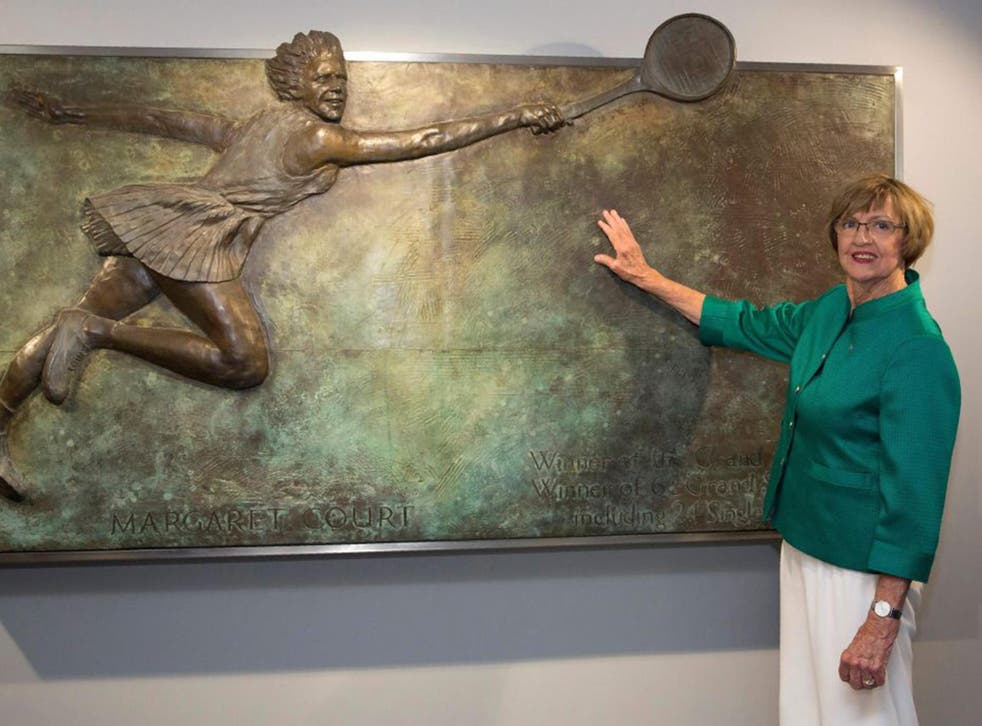 Margaret Court, one of tennis's greatest players, has said she will boycott Qantas after the airline's chief executive voiced his support for same sex marriage.
The 74-year-old, who won a record 62 Grand Slam tournament titles, including a record 24 singles titles is now a Christian pastor.
She has been a vocal opponent of same sex marriage, sparking controversy in 2011 when she said that gay people were "aggressively demanding marriage rights that are not theirs to take."
But in an open letter, recently published in The West Australian newspaper, she wrote: "I am disappointed that Qantas has become an active promoter for same-sex marriage.
"I believe in marriage as a union between a man and a woman as stated in the Bible".
Alan Joyce, the airline's openly gay, chief executive has been a vocal supporter of legalising same sex marriage in country.
Although more than 20 same-sex marriage related bills have been introduced in the Parliament of Australia, none have passed and become law.
However, each Australian state and territory is entitled to create their own laws with respect to same-sex relationship registers and same-sex partnership schemes.
Ms Court, who many argue is the most decorated player in tennis history, has previously criticised Martina Navratilova and other lesbian tennis players, accusing them of ruining the sport.
World news in pictures

Show all 50
After her latest outburst, Tennis Australia issued a statement which said: "As a legend of the sport, we respect Margaret Court's achievements in tennis and her unmatched playing record.
"Her personal views are her own, and do not align with Tennis Australia's values of equality, inclusion and diversity."
Some have nonetheless taken to social media to point out that as Virgin Airlines proclaimed its support of same-sex marriage in 2015, Court may struggle to catch a flight out of the country.
The Independent has contacted both Margaret Court's church and Qantas for a comment but none had been provided at the time of publication.
Join our new commenting forum
Join thought-provoking conversations, follow other Independent readers and see their replies