Margaret Thatcher an 'unabashedly racist': The view of the Australian Foreign Minister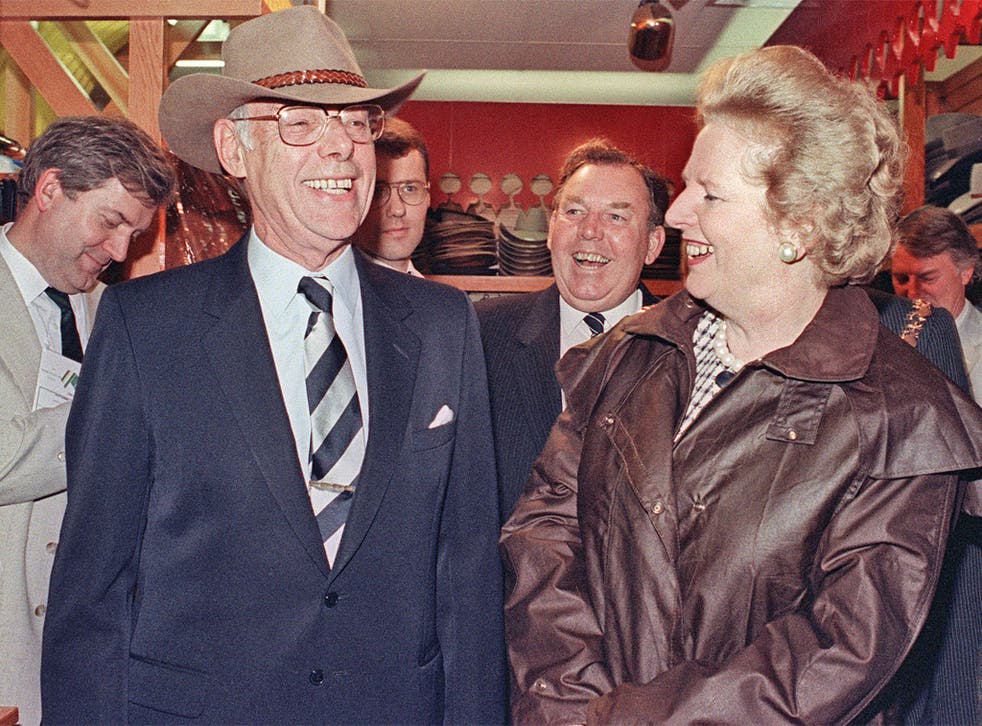 Australia's Foreign Minister, Bob Carr, has distanced himself from the chorus of overseas politicians eulogising Baroness Thatcher, recalling an "unabashedly racist" comment she made in relation to Asian immigration.
Mr Carr said that during a conversation with Lady Thatcher after she had retired, and with his Malaysian-born wife, Helena, standing nearby, the late British prime minister warned him "against Asian immigration, saying that if we allowed too much of it, we'd see the natives of the land, the European settlers, overtaken by migrants".
Mr Carr told ABC TV's Lateline programme that Lady Thatcher cited the example of Fiji, "where the Indian migrants have taken over". He said: "I couldn't believe it. It reminded me that despite, yes, her greatness on those big questions – the role of the state, the evil nature of the Communist totalitarianism – there was an old-fashioned quality to her that was entirely out of touch and probably explained why her party removed her…"
Mr Carr – who was speaking from Beijing, where he is part of a delegation headed by the Labor Prime Minister, Julia Gillard – was condemned by Australia's deputy opposition leader, Julie Bishop, who said he owed Lady Thatcher's family an apology.
Ms Bishop denounced his comments as "a crude attempt to slur the reputation of one of the 20th century's most outstanding leaders".
Ms Gillard, Australia's first female prime minister, has praised Lady Thatcher's legacy, saying that she "changed history for women" by showing them "a new way forward… and a way into leadership".
Mr Carr said he respected Lady Thatcher for the "boldness of her political leadership" and for bringing about a "realignment of politics", forcing "my side of politics, the social democratic parties, to think more deeply about the role and function of the state… I also think she was right in joining [Ronald] Reagan and denouncing the old Soviet Union as an evil dictatorship."
He then added: "On 100 other things I would pick arguments with her, and I recall one conversation I had with her where she said something that was unabashedly racist… Helena, fortunately, was out of earshot."
Join our new commenting forum
Join thought-provoking conversations, follow other Independent readers and see their replies