Mark 'Chopper' Read has died: Australia's most notorious criminal turned bestselling author loses long battle with liver cancer
Read wanted to be remembered 'as someone who spun a great yarn', his manager says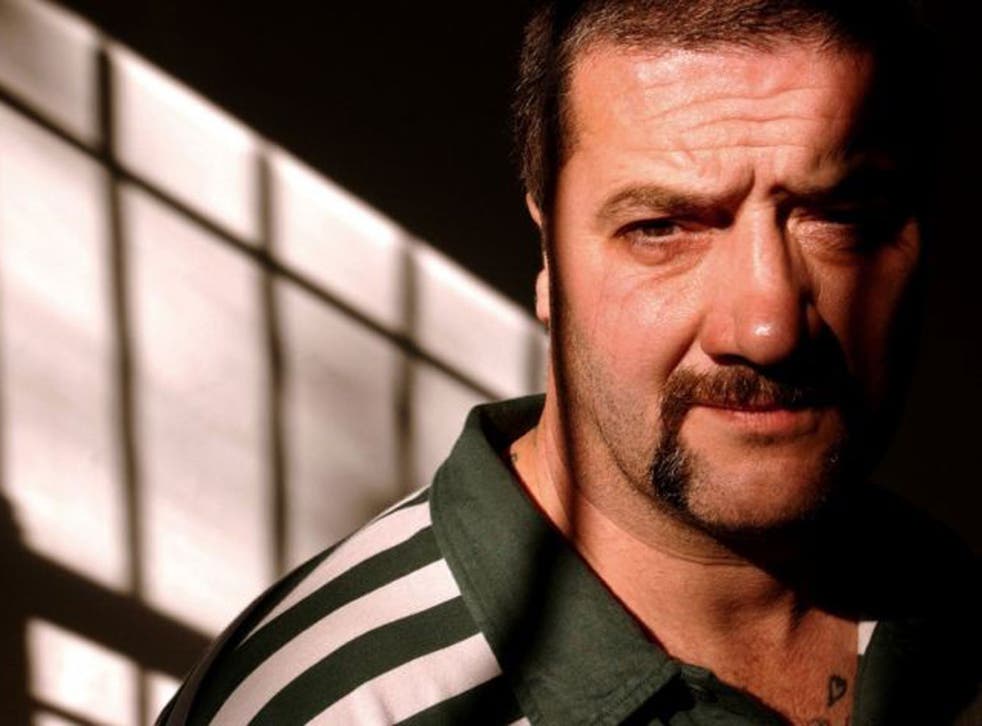 Mark "Chopper" Read, one of Australia's most notorious criminals who became a bestselling author, has died from liver cancer aged 58, his manager said.
Read spent almost half of his entire life – 23 years – in prison for a wide range of different crimes, though he claims he "never hurt an innocent person". His exploits received international attention in 2000 when he was played by Australian-born actor Eric Bana in the successful film Chopper.
"A fortnight ago, Mark made his last public appearance in front of a sold-out audience at Melbourne's Athenaeum Theatre," his manager, Andrew Parisi, said in a statement.
"Despite his failing health, he delighted the audience with his skills as a raconteur and storyteller. This is how he would wish to be remembered, as someone who spun a great yarn and made many people laugh."
Described by the Australian press as a "standover man" or extortionist, Read was known for getting money and information out of people by torturing them with blowtorches. He claimed in his books to have murdered 19 people from the criminal underworld, and to have survived being stabbed, shot, run over and beaten in the head with a hammer.
The nickname "Chopper" apparently stems from Read asking a fellow inmate to slice off his ears in a bid to secure a transfer to a better cell block. Between the ages of 20 and 38, Read claimed to have spent just 13 months not in prison.
In 1995, Read married his first wife Mary-Ann Hodge (while in prison), and on his release they moved to Tasmania and had a son. "I became a human being at 45, when I saw my first boy born," Read has said, and in 1998 he finished his final stint in prison.
Going straight, Read set to writing true crime novels about his experiences, as well as making TV and public appearances in which he played up to his image as a notorious and dangerous criminal.
In a public service advert warning against drinking and driving, for instance, he featured saying: "I know most of you out there may hate my guts — I'm not a very popular person… "But you drink and you drive... you're a murdering maggot just the same as I am."
He has since toned down many of his more outlandish claims – before he died saying that he had most likely killed four, rather than 19, people – and was reported in The Australian as saying: "People seemed to like the stories of blood and gore so much that I just kept serving them up to them."
Read turned to painting alongside the writing he took up in his final years, which he said helped him to control his anger issues.
He revealed his cancer diagnosis in April 2012, and said doctors told him he could live for a period from a number of weeks to six years.
Read remarried with long-term friend Margaret Casser in 2003, and had a second son.
"He worked as a writer, painter and public speaker, paid his taxes and took care of his family," Mr Parisi said.
"At the time of his death, we ask that people reflect on how Mark was able to overcome his past and, after more than 23 years in prison, find a way to re-enter `normal' society.
"It is as a husband, father and friend that Mark will be missed most deeply."
Read is survived by his wife, Margaret, and his sons, Roy and Charlie.
Join our new commenting forum
Join thought-provoking conversations, follow other Independent readers and see their replies