Woman missing for three days in Australian bush saved after giant SOS written in ground spotted on CCTV
Air and ground search teams had been unable to find Deborah Pilgrim - but cameras at empty property captured her message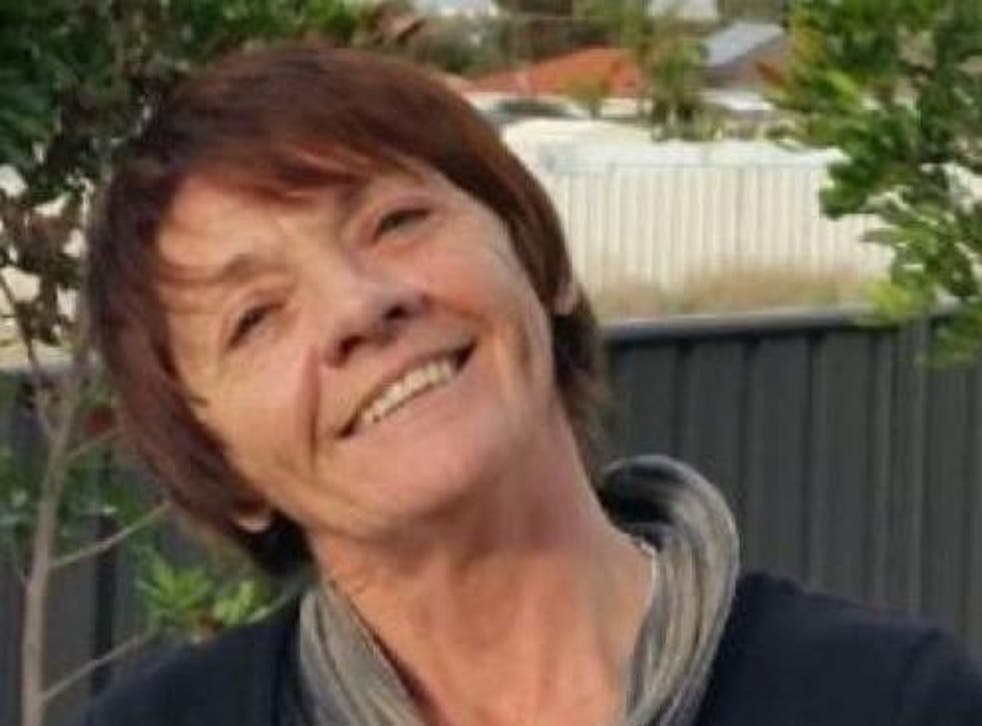 A woman who spent three days lost in the Australian outback has been rescued after scrawling a giant SOS message that was spotted on a security camera being monitored 80km away.
Deborah Pilgrim went missing on Sunday morning after going for a walk while staying at a remote campsite near the Mount Lofty Ranges in South Australia.
Police on foot, horseback and motorcycle – as well as specialists in planes – spent three days searching for the 55-year-old in intense heat.
She was only found when a man who owned an empty property in the area checked footage from its CCTV – and saw the SOS message in the sand on his drive.
Neil Marriot, who lives in the town of Woodside, realised the message may have come from Ms Pilgrim, and alerted police.
World news in pictures

Show all 50
She was found nearby within a few hours.
Speaking from her home in Surrey Downs following the ordeal, Ms Pilgrim told the Australian Broadcasting Corporation: "I just kept wandering and laid low at night.
"I tried to stay out of the sun and stay alive, I just knew that it was my job to stay alive.
"I thought somebody is going to think I've been kidnapped or something because it's not something I would do."
She was found on Tuesday just 7km from the campsite she had initially left.
Mr Marriot said he had only recently installed the CCTV after a series of break-ins at the isolated property, and kept checking it intermittently on his mobile phone.
"There was the SOS written in the ground, which wasn't there the day before," he said.
"So I put two and two together and called police, but by the time they were able to get out there it was dark ... but then they found a hoodie jacket which obviously belonged to the lady."
He added that he later received a text saying she had been located at another nearby empty property.
Support free-thinking journalism and attend Independent events
Police Superintendent James Blandford said he was "tickled pink" to have found Ms Pilgrim alive and well.
"It's just fantastic that the community responded in such a positive way and was able to use the beauties of technology to help find Deborah and good on her for having the nous for doing the SOS in front of the CCTV camera," he said.
Join our new commenting forum
Join thought-provoking conversations, follow other Independent readers and see their replies