Abandoned mother cat sneaks into vet clinic to be reunited with her kittens
'We introduced her to the orphan kittens and there was a very happy reunion'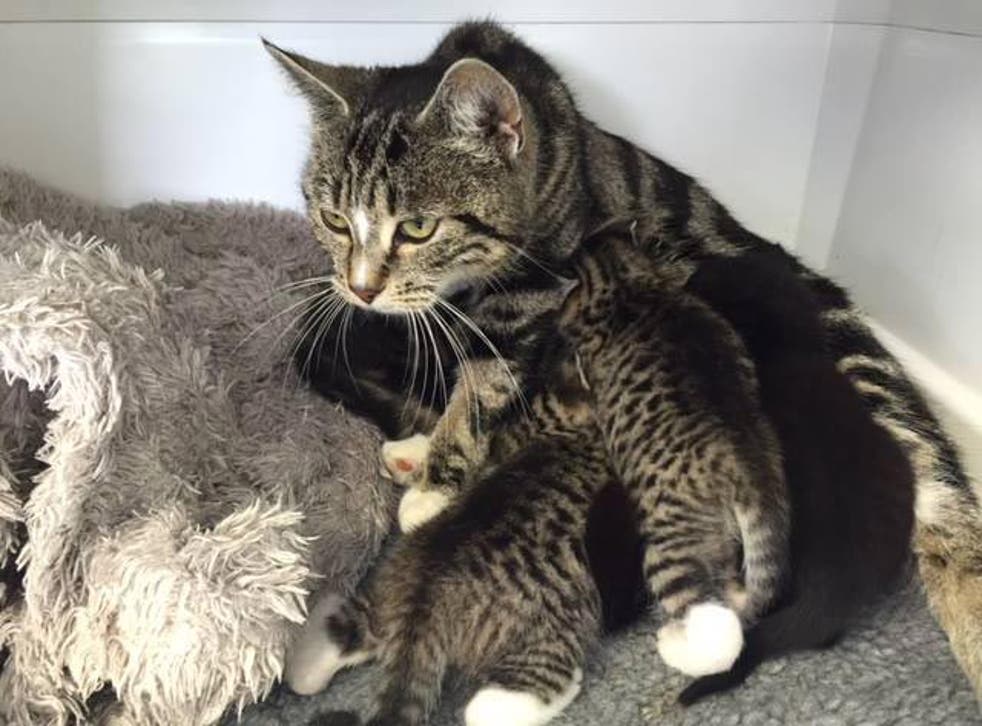 An abandoned mother cat has been reunited with her four kittens at a veterinary clinic in New Zealand.
Staff at the Mill Road Vet Clinic in Whangarei, Northland, turned up at work earlier this month to find a box of four kittens - between three and four weeks old - which they believed had been abandoned by their mother.
But they soon realised the mother cat was trying to reunite with her offspring after reports that a tabby had been repeatedly trying to enter the clinic.
In a statement on Facebook, the clinic said: "This morning we noticed a tabby cat hanging around our front door, trying to sneak in every time a client arrived. When we realised it wasn't going to go away, we picked her up [and] discovered she was a feeding Mum."
"Then the penny dropped! Sure enough, we introduced her to the 'orphan' kittens [and] there was a very happy reunion," the statement read.
Super famous furry animals...

Show all 10
The staff believed the mother cat had originally been in the box with the kittens. "She's probably been prowling around all night looking for her kidnapped kittens," they said.
The family has now been fostered by a family member related to one of the staff at the clinic.
UK: Paws-itively purr-fect! Cafe where you can CUDDLE KITTENS opens
Julie Wills, a veterinarian at the clinic told The Huffington Post the reunion proved "maternal instinct" was a "powerful thing".
"It was obvious she was the mum. She let the kitten suckle [and] they were keen."
Join our new commenting forum
Join thought-provoking conversations, follow other Independent readers and see their replies