New South Wales Police video shows dramatic 'Grand Theft Auto' car chase and shootout
The armed man was eventually disarmed and arrested when a driver hit him on the busy motorway in New South Wales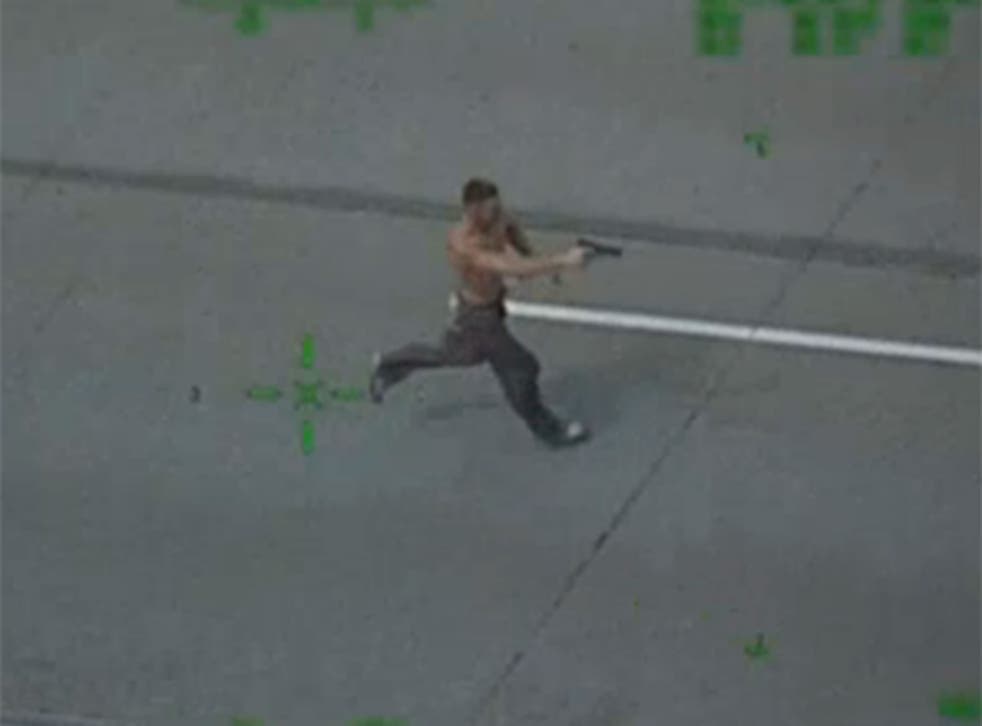 Australian police have released a video showing a dramatic high-speed car chase and shootout involving two men, one armed, on a busy highway in New South Wales.
The video was captured by a police helicopter last week and shows two men fleeing police in a blue Mitsibushi Lancer before exiting the vehicle and firing shots at police and fellow drivers.
Police traffic spikes were eventually able to bring the car to a stop.
This led to the armed men attempting to flee on foot, with one of them, a 32-year-old male, brandishing a weapon at oncoming traffic on the Pacific Motorway from Brisbane, Queensland to Ewingsdale, New South Wales.
He then, according to police, fired a number of shots at a passing car.
The shooter was only disarmed and arrested when another car struck him and knocked him to the ground.
Police say the car's other occupant, a 20-year-old male, was arrested soon after without incident.
Both men have been charged by New South Wales Police with attempted murder, as well as alleged carjacking offences.
Register for free to continue reading
Registration is a free and easy way to support our truly independent journalism
By registering, you will also enjoy limited access to Premium articles, exclusive newsletters, commenting, and virtual events with our leading journalists
Already have an account? sign in