Two Face the two-faced bull is sold to slaughterhouse at Mareeba Saleyards auction
'It was an absolute prime condition animal, he just had two faces'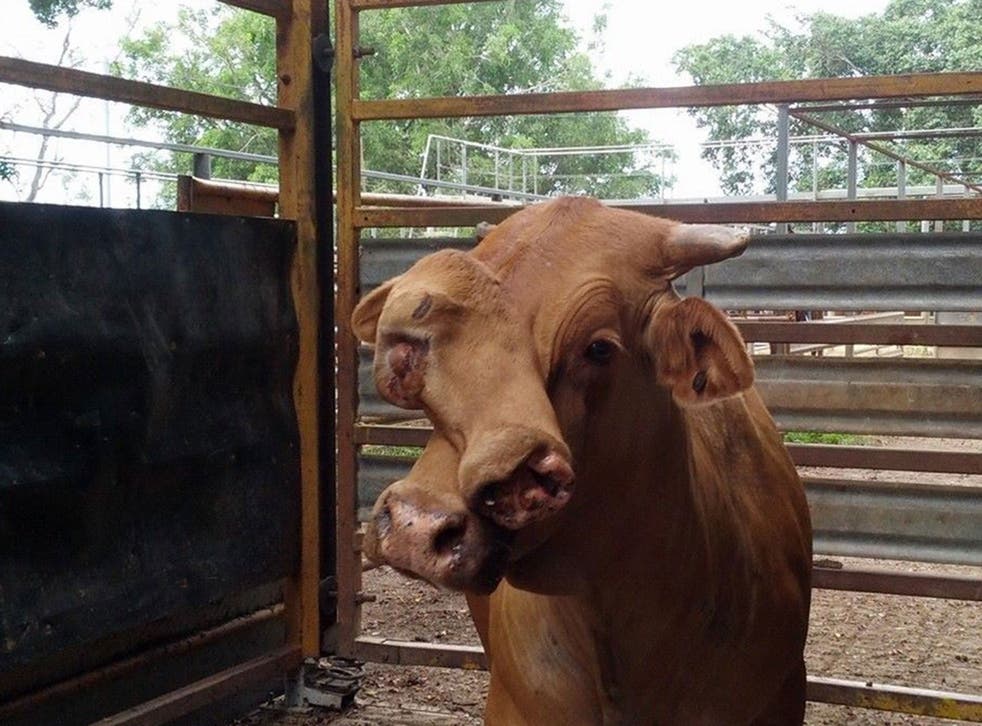 A petition has been launched to save a bullock born with two faces from the slaughterhouse after it was sold to an abattoir.
The aptly-named bullock Two Face has an extra eye, one tooth, a working nostril and weighs an impressive 440 kg.
It was purchased for $537 Australian dollars (£270) at Mareeba Saleyards in Queensland on Tuesday.
"It was an absolute prime condition animal, he just had two faces," Mark Peters, a livestock agent told the Mail Online. "Mate, he's as fat as a fool."
Queensland Rural livestock agent Jack Shephard said Two Face received "a fair amount of attention" at the auction.
Where not to visit if you love animals

Show all 9
Mr Shephard said it was the first bull he had seen with such an abnormality in his 17 years.
Gemma Kelly Sands launched a petition urging the abattoir to save the bullock from death after it became a viral hit, writing: "How can this happen, Two Face, which to me is an amazingly gorgeous creature, doesn't deserve to have its life shortened like this, just because he looks different."
The petition has gathered 154 signatures so far.
Join our new commenting forum
Join thought-provoking conversations, follow other Independent readers and see their replies