Qantas plane captured in near miss with lightning bolt in Sydney thunderstorm
Two people have been struck by lightning in the city in the past 24 hours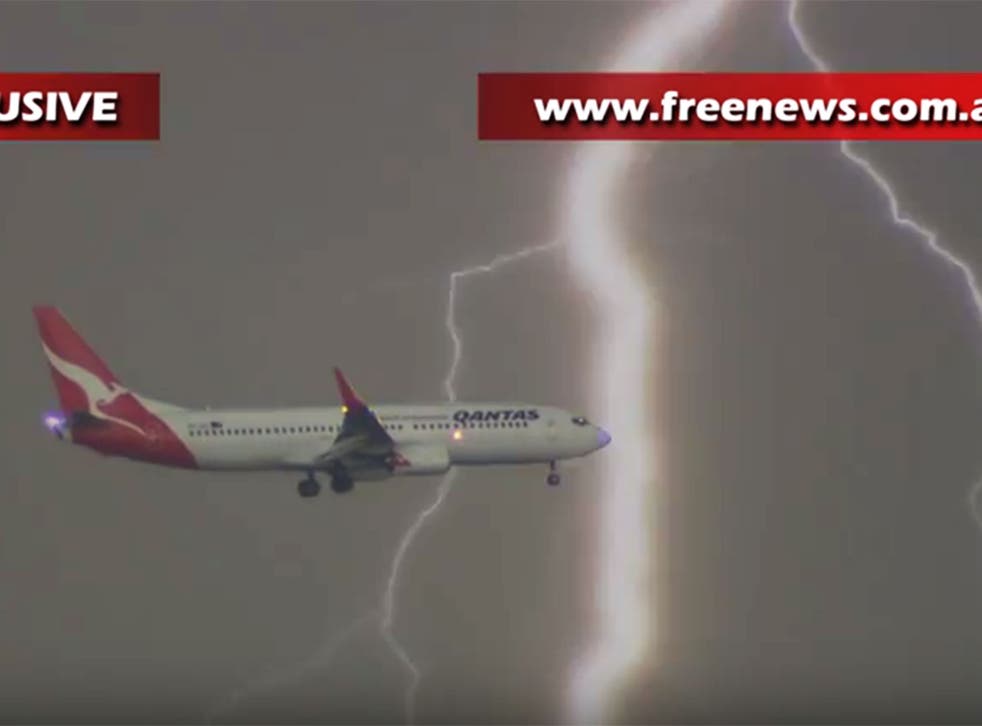 A storm chaser in Australia has captured the extraordinary moment a Qantas passenger aircraft came in to land during a lightning storm in Sydney.
Photographs and video footage posted to social media by Sydney-based Daniel Shaw showed what he described as a "close call" for the jet, flying by large forks of lightning.
Sydney was subject to a severe thunderstorm warning on Tuesday, amid reports of dangerous conditions and at least two people being struck by lightning on the ground.
Other posts on social media suggested some Qantas flights had been delayed waiting for the storm to pass.
And while social media users questioned Shaw's description of the plane "dodging" the bolt, his footage showed what appeared to be a dramatic near miss.
A similar incident involving an easyJet flight from Bristol to Barcelona made headlines in the UK in July after passengers described hearing a "massive" bang as a lightning bolt actually struck their plane.
But while that flight was diverted for safety checks and those on board were left shaken, the incident highlighted the fact that lightning strikes are actually surprisingly common for aircraft travelling through storms – and unlikely to cause any harm or damage.
If a lightning bolt does strike a plane, it typically passes from one extremity – say the nose or wing – to another such as the tail, before continuing on to the ground.
Such a strike "typically leaves no evidence", aviation expert Patrick Smith told the Telegraph. "An individual jet liner is struck about once every two years, on average, and aeroplanes are designed accordingly," he said.
Join our new commenting forum
Join thought-provoking conversations, follow other Independent readers and see their replies