Sydney siege: Eyewitnesses speak of Man Haron Monis' 'crazy eyes' and 'Do you want me to shoot you too?' threat
He said: 'Do you want me to shoot you too?'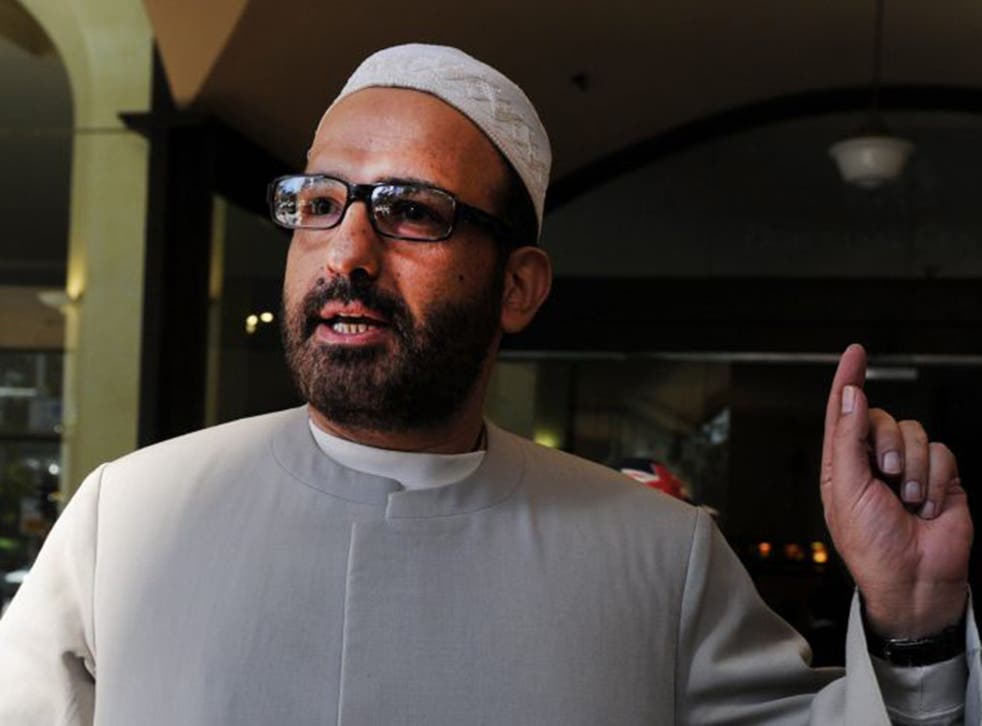 Elly Chen was still wearing her barista's apron when she sprinted down the Sydney street, one of five hostages to escape the chocolate shop where a gunman had taken dozens of hostages.
Hours before, it was a busy Monday morning at the Lindt café. Opening to cater to pre-work crowds, the Swiss emporium had been open from 7.30am.
Craig Stocker, a father of four, was visiting before the siege began. He left and was walking down Philip Street when, he said, he came face to face with the man who would threaten to kill those inside.
Man Haron Monis was wearing a black T-shirt, a headband and carrying a blue bag when he passed, said Mr Stocker. "The bag bumped into me and there was something hard in it," Mr Stocker told the Sydney Daily Telegraph. "He turned round and said: "Do you want me to shoot you too?" "I looked into his eyes and they were crazy."
David Wilson, a window cleaner, was cleaning the building opposite Martin Place at the time of the siege. He said: "We were looking around and there were cops running around and guns drawn. Some people came out – they looked like just coffee drinkers."
Rosemary Healion, who works at Frederick Jordan Chambers, told the Daily Mail Australia that her colleagues were in the building at the time. She said: "I was about to walk into the café. I get coffee there all the time. I just walked up from Martin Place station, up the stairs to get my coffee at the Lindt café, and for some reason this morning I decided to get it at the station underneath."
She added: "It's very worrying. You just don't think these sorts of things are going to happen in your own backyard."
Gabriella Barry and Lisa Maloney, who work at a nearby barrister company, said that they were locked upstairs for hours while the police sealed off the area. Ms Barry said: "We saw all the police and the café. We've had so many phone calls from friends, colleagues and barristers trying to come back to the building."
Seven hours later, five hostages were released, or escaped. Among them was 22-year-old waitress Ms Chen.
Join our new commenting forum
Join thought-provoking conversations, follow other Independent readers and see their replies