Sydney siege: Mother receives text messages from hostage son from inside café
The exact number of hostages held at the café in Sydney is not yet known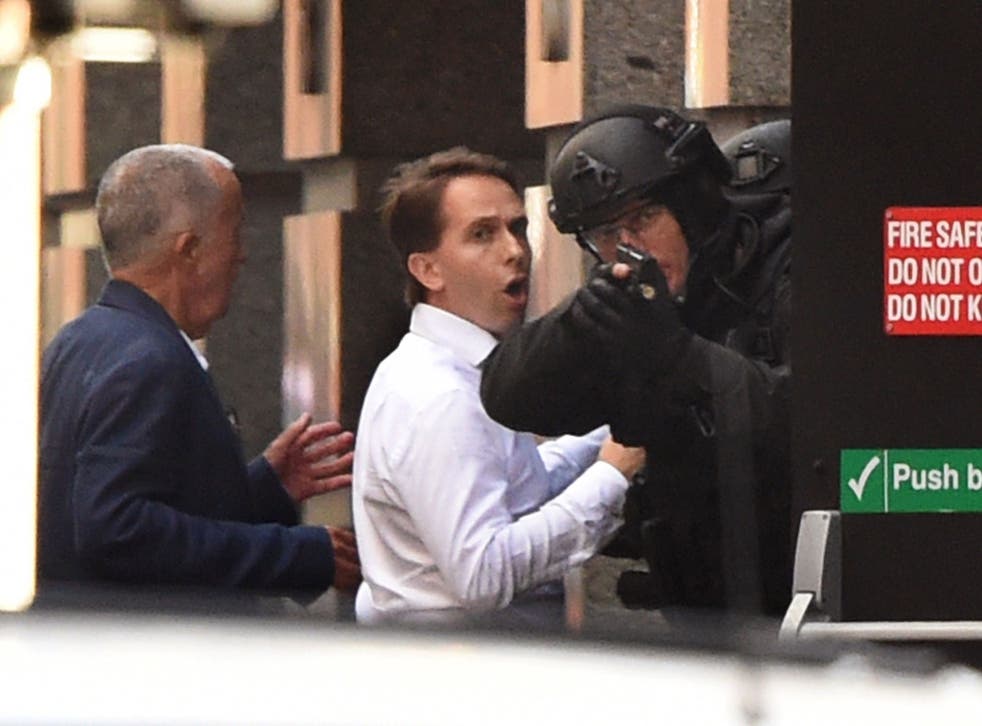 The mother of a hostage – who is currently held inside a café in Sydney by an alleged gunman – received a chilling text message from him hours after the siege started today.
The son, an apprentice plumber, has been held at the Lindt Chocolate Café in the Australian city by the perpetrator who has forced an undisclosed number of hostages to hold a flag to the window similar to that of the Islamic State.
The mother, known as Mel, said on 2GB radio today: "[The text message said:] 'Mum I'm in the Lindt café in Sydney.'
"My heart stopped, I sent back a text message: 'What is going on? Are you okay.'"
The last contact she had with her son so far was a reply at around 3pm local time saying: "I'm okay mum, can't talk".
An unknown number of hostages have been taken inside the café and five have escaped so far, at least five hours after the siege started. Armed police are surrounding the premises while the frightened hostages ran out through a back door.
The perpetrator has reportedly made contact through the hostages with two Australian television networks and one radio station to make two demands.
In pictures: Sydney siege

Show all 32
The Grand Mufti of Australia, Dr Ibrahim Abu Mohamed, condemned the incident in a statement saying: "The Muslim community have been devastated by the recent news that have been circulated in the media agencies about the reported hostage incident.
"The Grand Mufti and the Australian National Imam Council condemn this criminal act unequivocally and reiterate that such actions are denounced in part and in whole in Islam."
The Royal Opera House has been evacuated as well as the US embassy as the perpetrator claimed he has bombs planted in the café and several locations in the city.
Prime Minister Tony Abbott said: "This is a very disturbing incident. It is profoundly shocking that innocent people should be held hostage by an armed person claiming political motivation. Nevertheless I can say that New South Wales police and other agencies have responded to this incident with great professionalism."
Join our new commenting forum
Join thought-provoking conversations, follow other Independent readers and see their replies