Video shows pram rolling into the path of oncoming train in near miss on Queensland Rail
'It really shows the devastating consequences of taking your eye off the ball for a minute'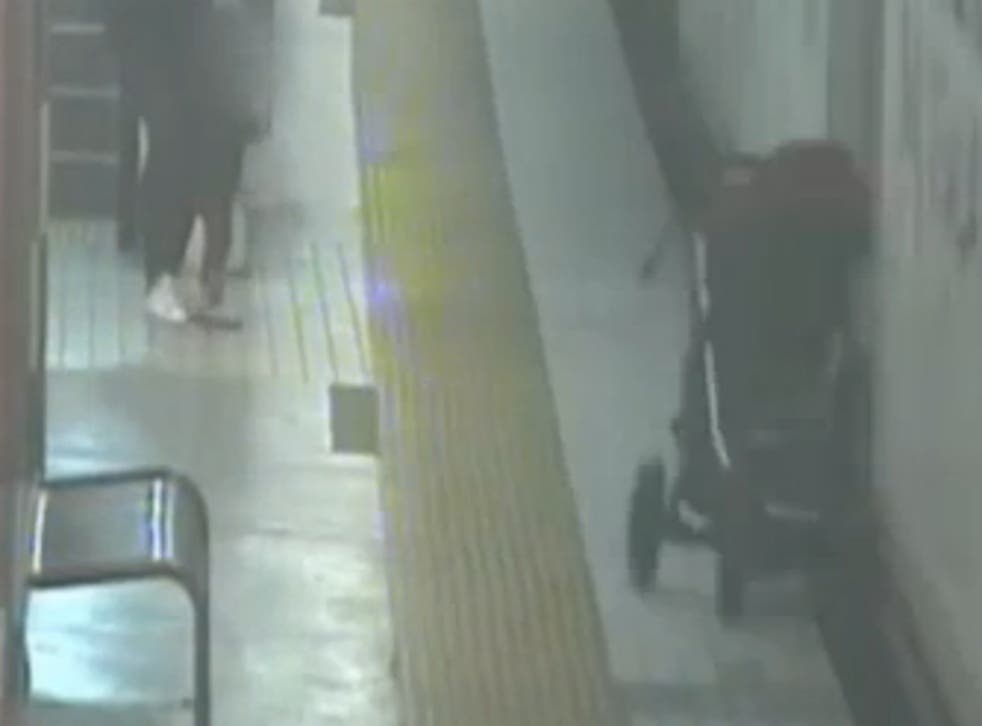 This was the moment a mother learned her lesson about being extra vigilant when out in public with a pram and the need to always apply the brakes.
Video released by Queensland Rail in Australia shows a mother walking along the platform of Toowong Station when she is briefly distracted by her toddler. This leaves her empty pram unattended for a few seconds, enough time for the stroller to roll along the platform and collide with an oncoming train.
The pram is sent spinning to the floor and slides along the platform for several metres.
Queensland Rail safety manager Greg Fill said such near misses occur around 150 times a year in the state, and that it was incredibly lucky there was not a child in the stroller at the time of the incident.
"It really shows the devastating consequences of taking your eye off the ball for a minute and the inattentiveness that can occur particularly if you've got kids in and around stations and platforms," he said.
Join our new commenting forum
Join thought-provoking conversations, follow other Independent readers and see their replies