What is El Nino? Everything you need to know about the weather phenomenon
Video: The Independent explains all the facts about El Nino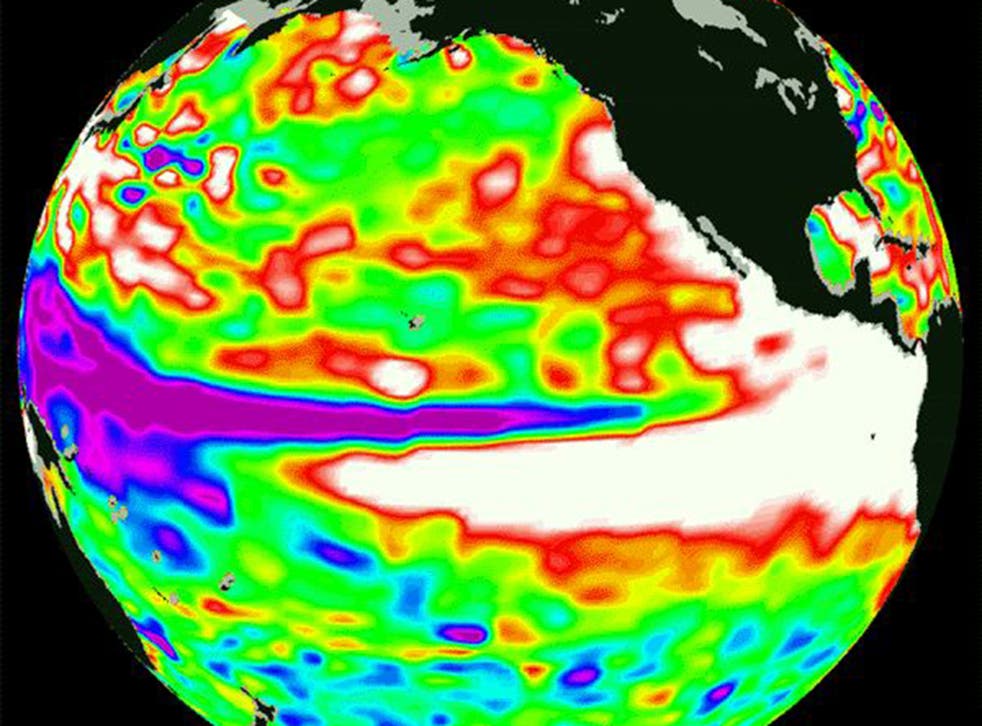 Meteorologists and scientists are getting excited about the return of the weather phenomenon known as El Nino.
Many predict the latest extreme weather system will be "substantial" and lasting phenomenon with severe implications for either side of the Pacific Ocean.
The Australian Bureau of Meteorology, which monitors weather patterns across the tropical Pacific, upgraded its monitoring status to El Nino level for the first time in five years, and warned it is "likely to persist in the coming months".
There was talk of El Nino occurring last summer amid record temperatures but the phenomenon never happened. However, this time it could be different: David Jones, climate monitoring and prediction chief at the Australian bureau, told reporters that the 2015 effect will be "a proper El Nino, not a weak one".
Join our new commenting forum
Join thought-provoking conversations, follow other Independent readers and see their replies