Businessman smashes up his £100,000 BMW with an axe as a protest against poor customer service
Pourmohseni Hadi lodged his complaint with an axe and a hammer, after the German car manufacturer refused to deliver on their promise of the 'Ultimate Driving Experience'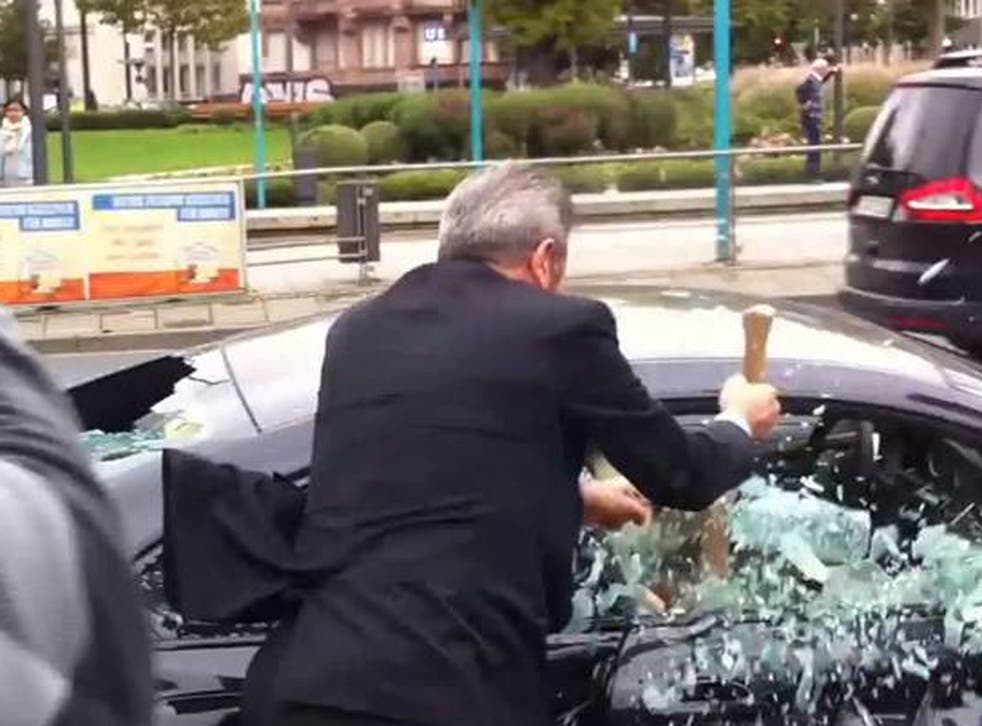 Sometimes actions speak louder than words. At least, this was the proposition that Iranian businessman Pourmohseni Hadi put to the test when he smashed up his BMW M6 in Germany this Saturday.
Pourmohseni says that he was driven to destroying the £100,000 vehicle after a series of attempts to get it fixed by its manufacturers had ended in frustration.
The car had reportedly begun vibrating, rattling and jolting during gear changes, making Pourmohseni - who lives in Italy - feel sick when driving. He wrote to Italian BMW workshops but they said nothing was wrong with the vehicle, and the car-maker's headquarters in Munich were equally unresponsive.
"I have BMW written a letter - no response. Now I answer! With this action!" said Pourmohseni to German newspaper Bild.
Accompanied by his friend Thomas Brunner, Pourmohseni chose his location wisely: the pair destroyed the car outside the entrance to the Frankfurt Motor Show. The show, now in its 65th year, was opened by German Chancellor Angela Merkel and features many of BMW's vehicles.
Pourmohseni went on to say that he would conduct a repeat performance of the event outside the German Bundestag with a repaired M6 if he received no response.
However, at this point it seems that the businessman might simply be enjoying the opportunity to vent his anger, rather than trying to make any structured argument against BMW's customer service.
After he had finished smashing up the car Pourmohseni told the German press: "Now I feel better".
Join our new commenting forum
Join thought-provoking conversations, follow other Independent readers and see their replies