Dutch actress drives a tractor to the South Pole
Manon Ossevoort, aka Tractor Girl, arrived at the South Pole after a long journey that began in Europe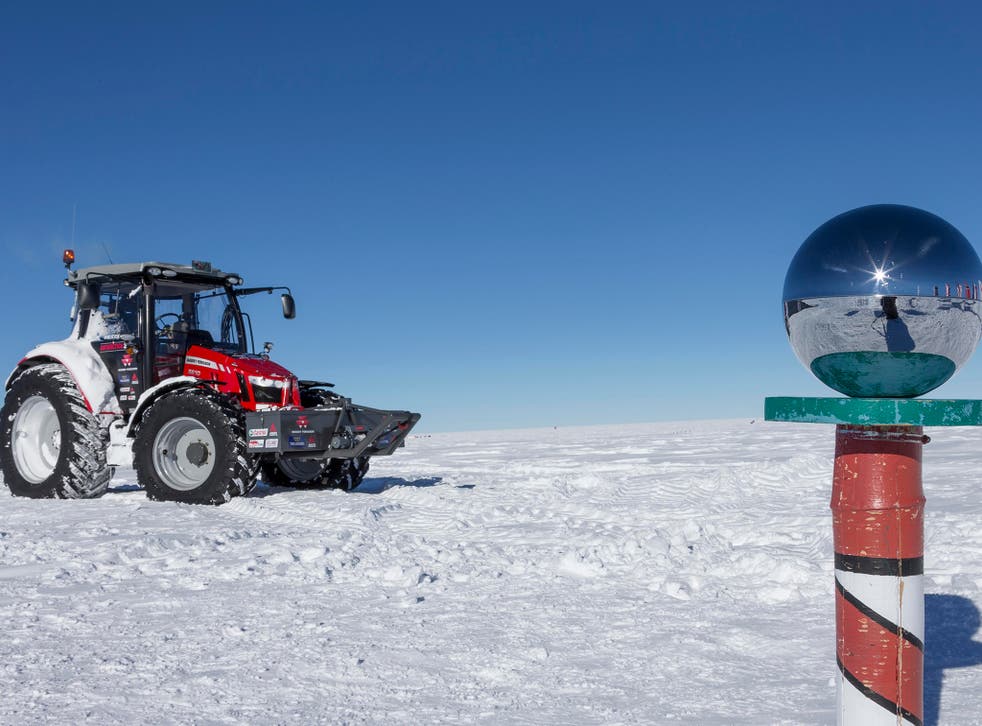 Manon Ossevoort, a Dutch actress and adventurer, has arrived at the South Pole after a 2,500 km journey across the ice of Antarctica in a red Massey tractor.
The 38-year-old Dutch actress, the mother of a 10-month-old baby, had already driven a tractor 38,000 km from her home in the Netherlands across Europe and Africa. That was back in 2005, when she then missed the boat due to transport her to Antarctica.
Ossevoort returned home, wrote a book, and waited for the opportunity to finish the final leg of her journey. Fortunately, Massey-Ferguson and other companies agreed to sponsor her and ensure she made it to the South Pole in a MF 5610 tractor.
The Antarctica2 expedition team arrived at the South Pole 17 days after setting out from the coast of Antarctica.
Celebrating the feat with team members, Manon said: "Wow! I've made it! It's such a beautiful feeling and I'm so grateful to Massey Ferguson to have made this possible. It's such a huge dream come true. To have dreams is beautiful but to see them realised is the most extraordinary feeling. I'm inspired."
Along the way, the tractor and the crew endured treacherous crevasse fields, steep climbs and deep, soft snow. At certain points, the temperature dropped to minus 56 degrees celsius.
After resting for a day, the Antarctica2 team will head back to the Antarctic coast along the same route, thus completing a 5,000 km round journey. They hope to be back by Christmas.
Ossevoort told AFP that the worst part of the trip was "the day that I was driving for hours and hours and couldn't go faster than between 0.5 and five kilometres per hour".
Join our new commenting forum
Join thought-provoking conversations, follow other Independent readers and see their replies