$30m reward offered to catch the killers of 298 people who were on Flight MH17
Firm of German investigators said mysterious benefactor had deposited money in Zurich account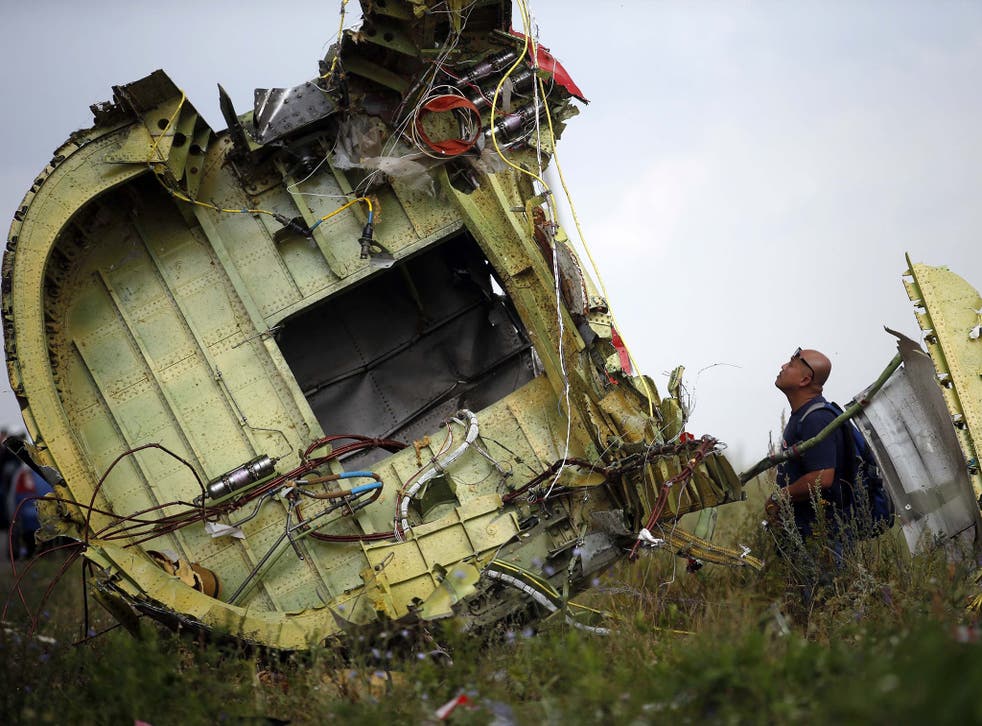 A reward of $30m (more than £18m) has been offered for information leading to the identification of those responsible for the shooting down of Flight MH17 over Ukraine.
The bounty - believed to be the largest ever offered, ahead of the £25m put up by the US for the capture of Osama bin Laden – was revealed by a firm of German investigators on Wednesday.
The detective agency, Wifka, said a mysterious benefactor, whose name they do not know, had deposited the money in a bank account in Zurich, Switzerland. Anyone revealing who was behind the downing of the Malaysian Airlines plane would also be given a new identity.
Wifka said that there had been a lack of progress by the relevant authorities investigating the incident in July.
In pictures: Malaysia Airlines flight MH17 crash

Show all 109
"After the terrible assassination or 'accident', all political parties said they owed it to the victims, their families and the public to clarify the circumstances of the crash and present evidence for what happened. None of this has yet been done," it said.
However the firm warned that anyone thinking of revealing information about the plane's fate should "take the greatest possible care".
Flight MH17, which was flying from Amsterdam to Kuala Lumpur, is due to be discussed by the United Nations Security Council on Friday.
Russia requested a meeting about a Dutch investigation which found that a large number of fragments hit the plane and tore it apart.
The plane crashed in Ukraine in pro-Russian rebel-held territory on 17 July, killing 298 people, two-thirds of them from the Netherlands. Ukraine and Western countries accuse the rebels of shooting it down with an advanced, Russian-made missile.
Russia has rejected accusations that it supplied the rebels with SA-11 Buk anti-aircraft missile systems.
"We're a little bit puzzled about why Russia has called for this briefing," said a senior council diplomat, speaking on condition of anonymity. "We'll find out on Friday."
Russian Defense Minister Sergei Shoigu last week blamed Ukraine, according to the Interfax news agency.
"The catastrophe happened in the airspace belonging to Ukraine, which bears full responsibility for what happened," he was quoted as saying
Join our new commenting forum
Join thought-provoking conversations, follow other Independent readers and see their replies